Hire a 7-seater VW Kombi for your private game drive in Etosha National Park, equipped with opening side windows, skylight, fridge, drinks and snacks. An unparalleled, social safari experience!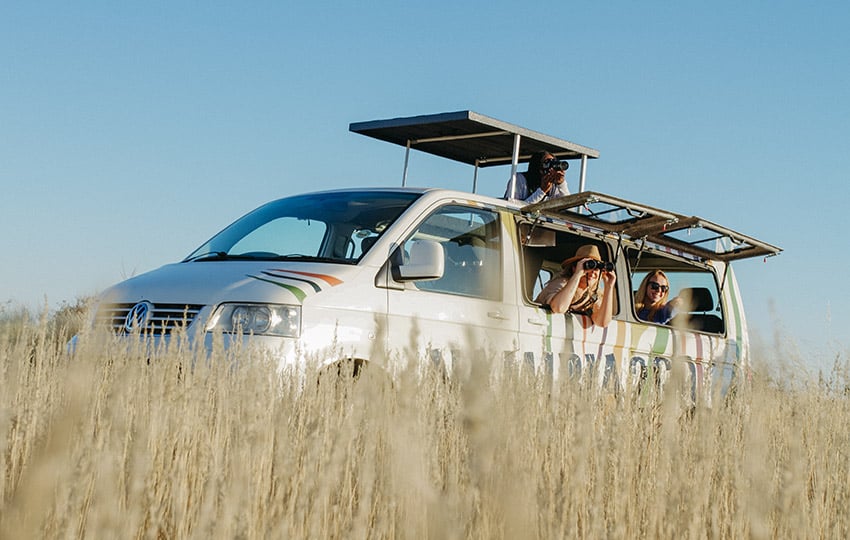 Open the Window hatches and pop-up the roof to enjoy Etosha National Park in all its splendour. This magnificent Safari Mobile can only be booked on site at Gondwana's Etosha Safari Lodge and Camp to explore the magical Etosha at your own leisure.
The VW Kombi is available for N$3000.00 a day, fully insured, no deposit required, 23 years minimum age, valid driver's license required.
Don't worry about not having the right car to explore Etosha, the Etosha Safari Mobile has all you need. A guide is available on request for N$1000.00 per day.