Have you always dreamed of hooking a really big fish? Perhaps a tigerfish? Or rather nembwe or tilapia? It's your time now! The fishing season in Namibia's north-eastern regions has started and lasts until the end of September.
Gondwana Collection offers fishing adventures for every taste. Spend a whole day on the river with an experienced guide, or book a shorter fishing trip with the whole family. Anything is possible at Hakusembe River Lodge, Namushasha River Lodge or Zambezi Mubala Lodge & Camp where fishing is done on an environmentally friendly catch-and-release basis.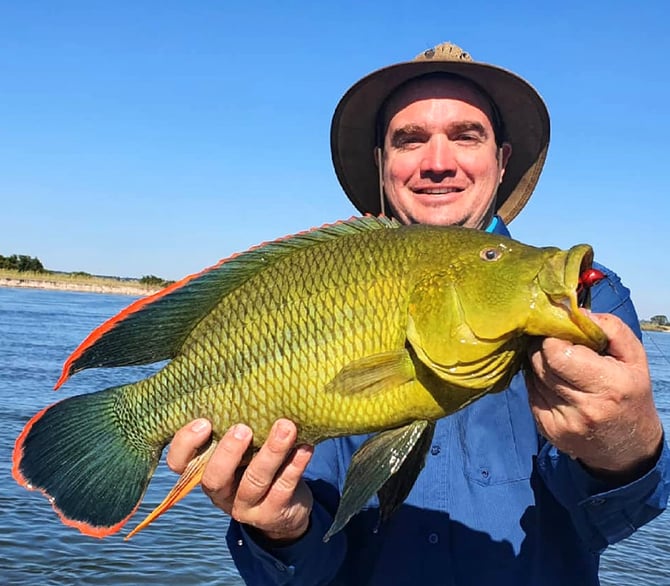 Even if your family is not into fishing, take them along. Lazy days await at the lodge, campsite or in the self-catering tents: relaxing by the pool with a good book in hand, game drives, sunset boat trips or perhaps even an excursion to the world-famous Victoria Falls.
Gondwana Collection Namibia also offers fully inclusive fishing packages at Zambezi Mubala Camp and Lodge, Namushasha River Lodge and Hakusembe River Lodge, consisting of three or five nights' accommodation, meals, and of course angling.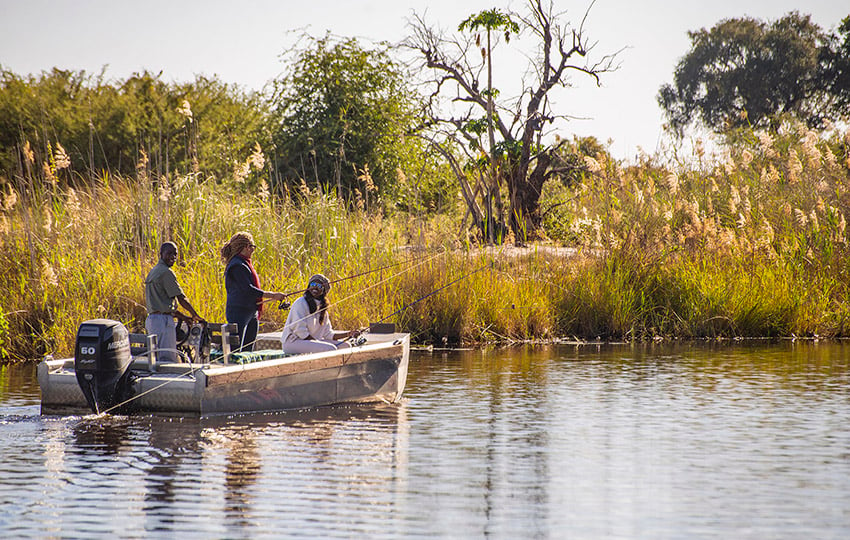 If you like camping, book a 4x4 rental vehicle with camping equipment at Namibia2Go and enjoy your stay at one of the well-maintained campsites. If you opt for a certain level of comfort while still being close to nature, try our Camping2Go's self-catering accommodation.
Gondwana's three adventure bases for your fishing experience
Hakusembe River Lodge is located in the Kavango East Region, 16 km west of Rundu. It's a lush green oasis on the banks of the Okavango River where you can absorb the river peace from one of the comfortable bungalows or from an idyllic private campsite. Hop aboard the Hakusembe River Queen for a sunset boat cruise, stroll to the nearby cultural village or just relax on the deck listening to the spectacular symphony of feathered friends.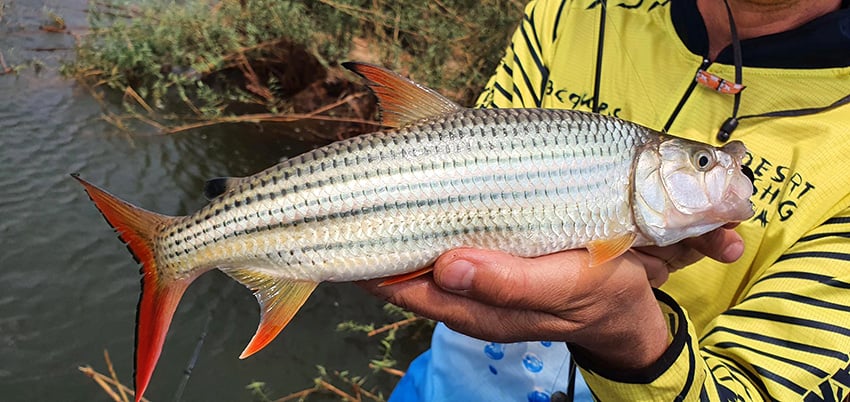 Experience Namushasha River Lodge located 24 km south of Kongola on the C49 in the heart of the Zambezi Region. Breathe the spirit of the Kwando River from the chalets dotted along the leafy riverbank, the fully equipped Camping2Go self-catering tents or the campsites. Follow in the tracks of elephant giants in Bwabwata National Park and glide through wild waterways on a boat cruise. Splendid river views accompany your nightly dining experiences on the open restaurant terrace.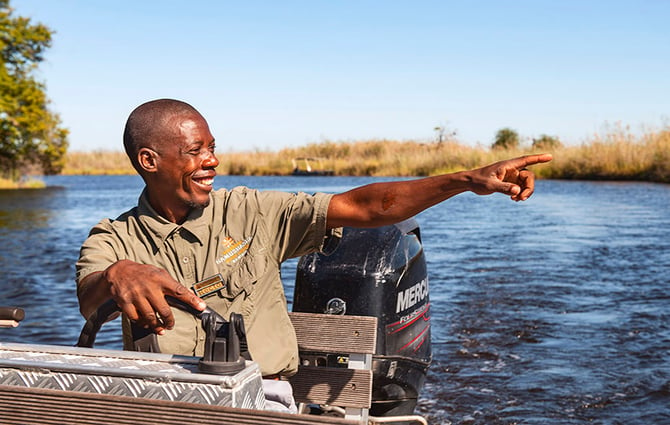 Enjoy a relaxing stay in the shade of tall green trees at Zambezi Mubala Camp where eight self-catering safari tents (four beds each) with en-suite bathrooms provide plenty of comfort. Furthermore, a beautiful campsite is waiting for adventurers. Cook your own dinner on the fire, or enjoy cosy evening get-togethers in the restaurant and bar, where another day on the wild waters is celebrated. Join a sunset cruise and adapt to the peaceful rhythm of nature. For those seeking more comfort, upgrade to Zambezi Mubala Lodge for a different perspective of the Zambezi.
All four properties provide experienced guides with extensive local knowledge of the respective fishing waters. We take you where the thrill begins!