In an exhilarating burst of camaraderie and laughter, The Delight Swakopmund recently played host to its very first Housekeeping Olympics, and what a delightful event it was! Inspired by similar competitions popular in the United States of America (USA), the hotel's team came together for a day filled with friendly rivalry and teamwork.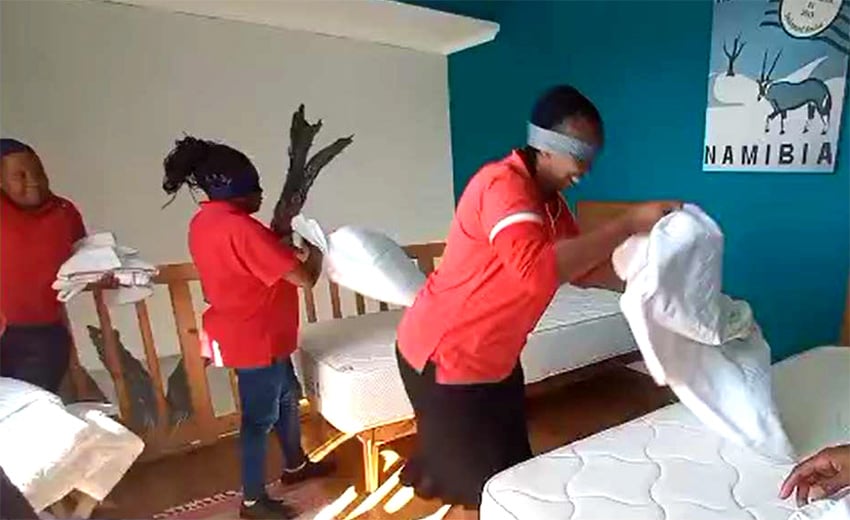 The idea for The Delight Swakopmund Housekeeping Olympics sparked when the team at Seaside Spa and Hotel organised a similar event hosted at the MTC Dome Namibia this year, which they unfortunately had to miss out on. Eager to create their own version, The Delight Swakopmund team couldn't wait to join the fun and put their housekeeping skills to the test.
Ready, Steady – Go!
The excitement was palpable as the ladies drew lots, forming diverse teams for the thrilling challenges that awaited them. With enthusiastic participants all geared up, the Housekeeping Olympics kicked off with a series of entertaining competitions.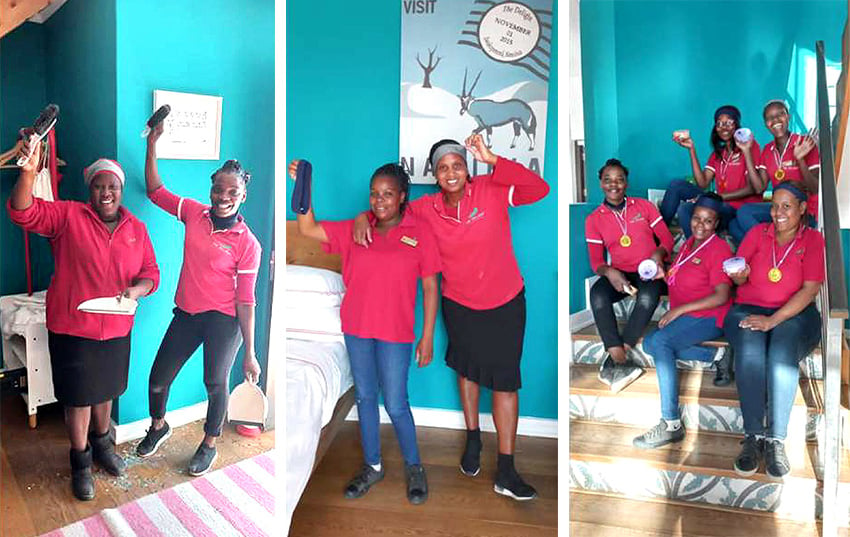 The teams showcased their bed-making finesse by skilfully arranging crisp linens and a snug mattress protector from scratch. Taking the challenge up a notch, they attempted the task blindfolded, guided only by their instincts, leading to hilarious mishaps that left everyone in stitches. Racing against the clock, they demonstrated their speedy carpet-cleaning prowess, sweeping away every last speck of dirt in a competitive frenzy.
Another challenge put their sharp eyes and keen observation skills to the test as they searched for "hidden" toys, which is aligned to guests occasionally forgetting items at the hotel. Blindfolded and relying solely on their taste buds, the competitors identified various teas, resulting in some hilarious and surprising guesses. Finally, the ultimate test of teamwork and communication involved crafting romantic Honeymoon beds and adorably folding towel animals to create a delightful setup.
Faster, Higher, Stronger – Together!
The Housekeeping Olympics turned out to be an absolute hit, bringing immense joy to all participants. The atmosphere was charged with excitement and friendly competition, fostering a stronger bond among The Delight Swakopmund team members. Laughs echoed through the hotel corridors, and a bit of healthy frustration was all part of the fun.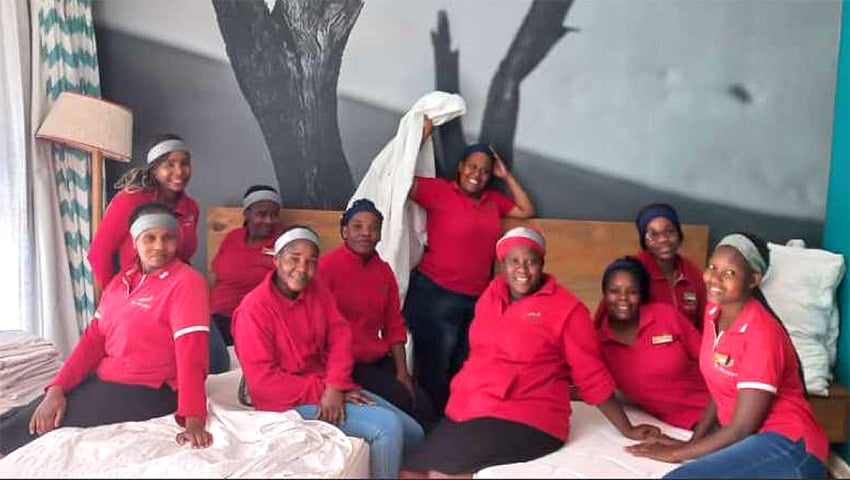 The Delight Swakopmund is where bliss meets the boundless beauty of Namibia's coastline. The charming hotel offers a haven of comfort and hospitality in the heart of Swakopmund, a town renowned for its captivating desert landscapes and thrilling adventures.
Now you're in the know! If you spot a team member sprinting down the hall with a stack of bed linen in their arms during your next visit, rest assured they're honing their skills for the Olympics.