The month of April is well known to many as the month that has April's fool day and of course, Easter. However, there are two events that occur towards the end of April that some might not be aware of. These are Earth Day on the 22nd and Arbour Day on the 28th of April.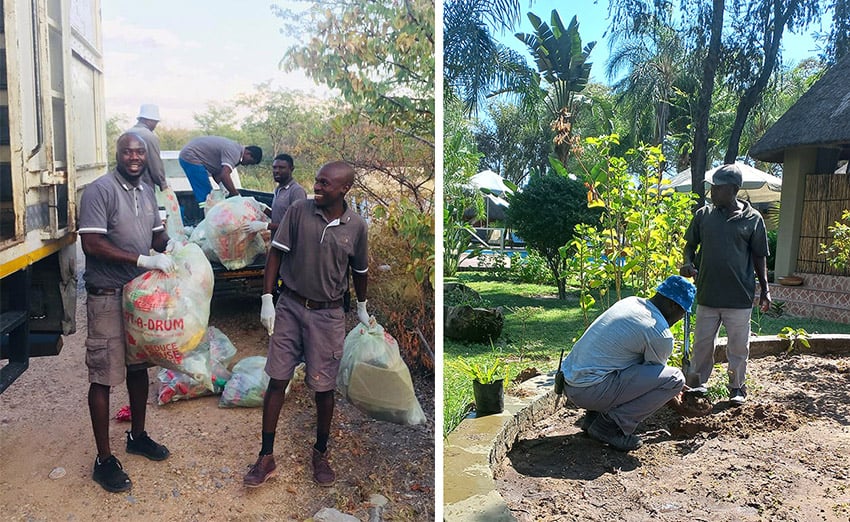 While Etosha Safari Lodge & Camp contributed to the protection of our environment with a cleanup campaign (l), gardeners of Hakusembe River Lodge planted new trees (r).
To celebrate and create awareness of these two events, various Gondwana Collection Lodges took part in different ways. Some lodges had a cleaning campaign where rubbish was picked up and collected in bags which will be sent to Rent-a-Drum for recycling. Other lodges took the opportunity to plant some trees and even some of the guests joined in on this wonderful initiative.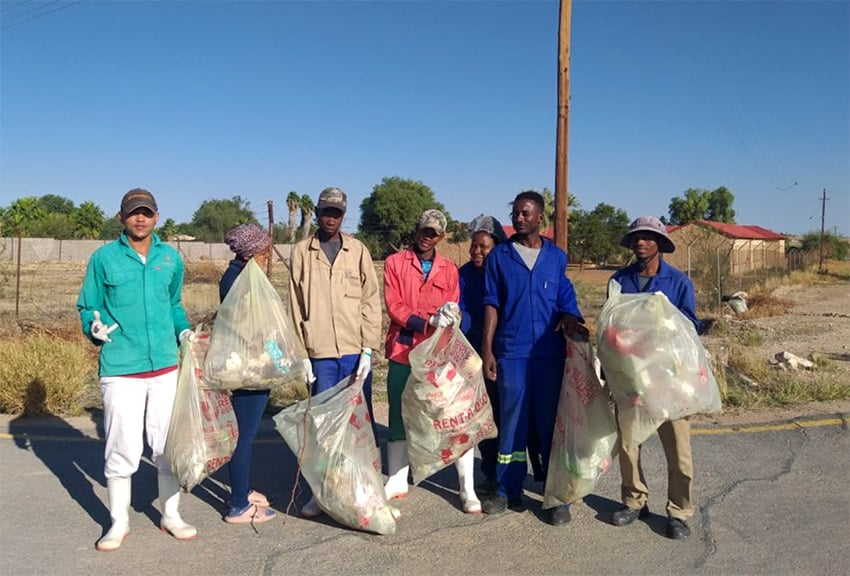 Employees of the Kalahari Farmhouse did a rubbish collection drive in Stampriet.
Every year on the 22nd of April, billions of people in over 190 countries celebrate this day, with the first event being held in 1970. In 1969, a group of people came together consisting of politicians and activists from the United States of America they shared a common interest and concern about the environmental deterioration in the USA. The date (22nd of April) was chosen at the time because it fell between their exams and holidays. This allowed for more students to join the event. Additionally, the event was promoted country wide which resulted in more organisations and other groups to also join. They decided to name the event "Earth day" which created even more of a spark with the American people, and resulted in over 20 million Americans marching in the streets, gather in parks and auditoriums. They demonstrated against the impacts of the past 150 years of industrial revolution which has resulted in numerous health issues in humans. This awareness created a rare political alliance in that various environmental acts where created in the years thereafter. Some of the Acts included the Clean Water Act, Clean Air Act, Endangered Species Act and many others in America. Since then, Earth Day has spread across the world showing ruling governments and public and private institutions that people want a clean, healthy earth and that there is a need to protect what we have.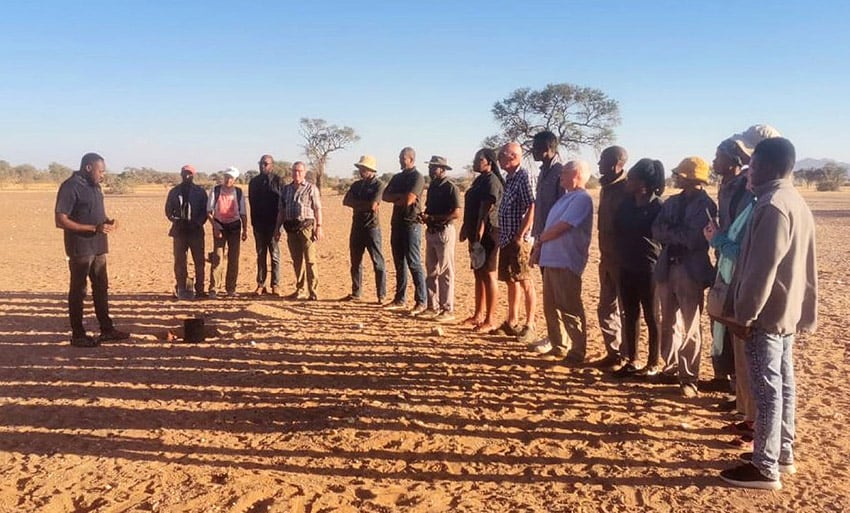 Several guests joined the tree planting initiative at Namib Desert Lodge.
The first Arbor Day occurred in 1872 in Nebraska, USA. It is estimated that over 1 million trees were planted on this day. Julius Sterling Morton, who was a politician in Nebraska, was enthusiastic about trees and advocated to people to plant more trees. He brought the idea of "Arbor Day" to the State Board of Agriculture and in 1872, the first event was held. This day was almost called "Sylvan Day" which means "wooded" and focuses on forest trees. Julius Sterling Morton however argued for "Arbor Day" as it includes both forest and fruit trees.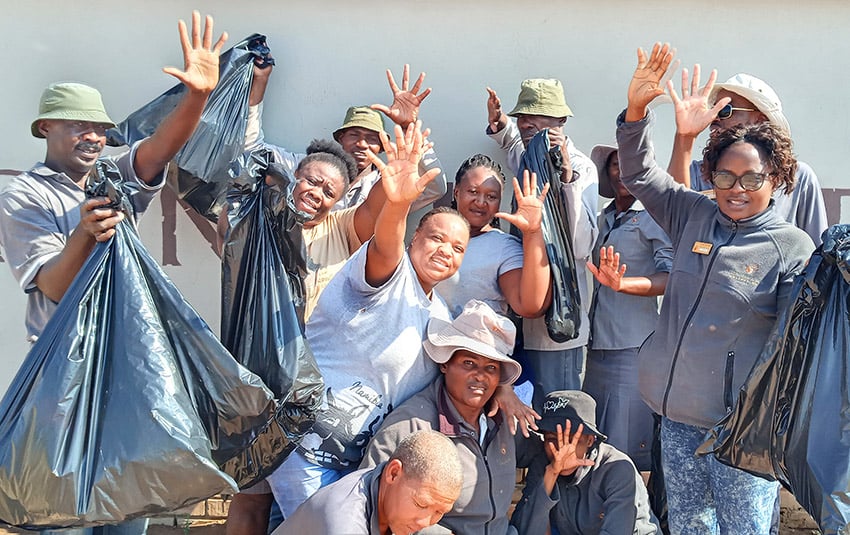 Damara Mopane Lodge's clean up team was in high spirits.