10 out of 10! The Desert Whisper experience is exceptional! This is the opinion of guests who have booked this luxury accommodation in the Namib Desert over the past three years via the booking portal Booking.com.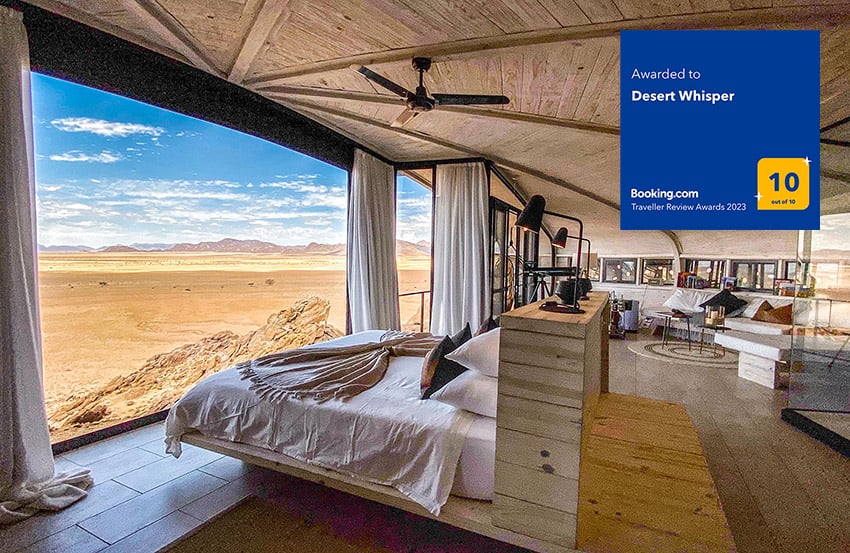 And there is more. Altogether 33 Gondwana properties, including the self-catering option Camping2Go and Campsites, have received traveller ratings of 8 points and more and were awarded the Booking.com Traveller Review Awards 2023.
Booking.com acknowledges the winners with the following words: "We're thrilled to celebrate the incredible hospitality of our partners around the world. To all of this year's winning partners - congratulations. This award is a symbol of all the times you went above and beyond to create special experiences and lasting memories for travellers."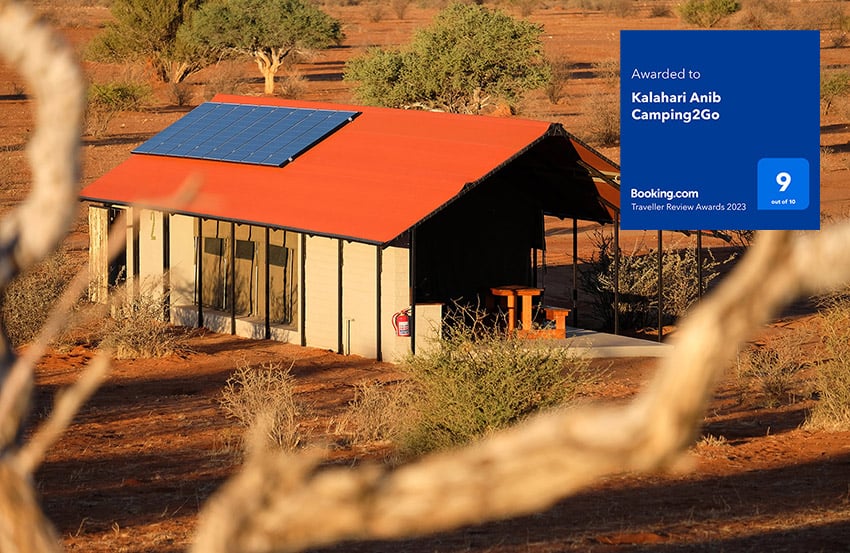 While tourism is on the rise again in most parts of the world, the Booking.com Traveller Review Awards honour hospitality businesses from 220 countries for providing consistently excellent services over the course of the year, based on a pool of over 240 million verified customer reviews on Booking.com for more than 1.3 million accommodation partners (globalnews.booking.com).
Guests rate the overall experience at a property by selecting a score from 1 to 10, with 10 being the highest. The rating given with the award shows the average score of the past 3 years.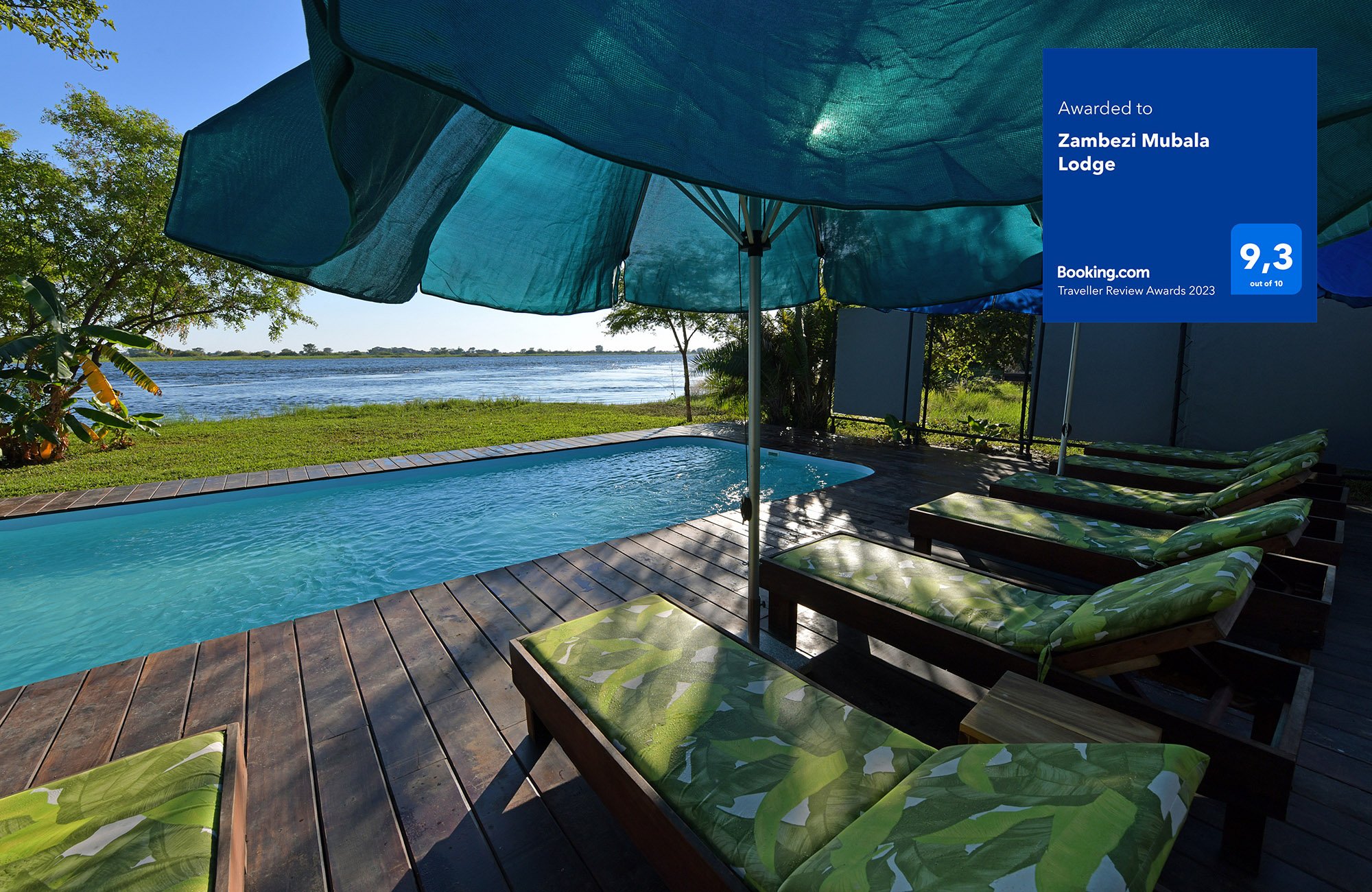 The following Gondwana properties received the Booking.com Traveller Review Award 2023:
10 out of 10 points (exceptional): Desert Whisper
9 to 9.9 points (wonderful): Kalahari Anib Campsite 9, Canyon Lodge 9.2, Canyon Village 9.3, Canyon Roadhouse Campsite 9, The Desert Grace 9.1, Omarunga Epupa-Falls Camp 9, Etosha Safari Campsite 9, Etosha King Nehale 9.3, Namushasha River Camping2Go 9.3, Zambezi Mubala Lodge 9.3
8 to 8.9 points (very good): Weinberg 8.9, Kalahari Anib Camping2Go 8.9, Kalahari Farmhouse Campsite 8.6, Canyon Roadhouse 8.8, Namib Desert Lodge 8.8, Namib Desert Camping2Go 8.7, Namib Desert Campsite 8.5, The Delight Swakopmund 8.8, Damara Mopane Lodge 8.2, Palmwag Lodge 8.3, Palmwag Camping2Go 8.8, Palmwag Campsite 8.8, Omarunga Epupa-Falls Campsite 8.9, Etosha SafariCamping2Go 8.9, Etosha Safari Lodge 8.4, Hakusembe River Lodge 8.6, Hakusembe River Campsite 8.9, Namushasha River Lodge 8.6, Namushasha River Campsite 8.7, Zambezi Mubala Camp 8.4, Zambezi Mubala Campsite 8.9, Chobe River Camp 8.6, Chobe River Campsite 8.6