We made it! All bags are filled and handed out, and we could not have made it without your contributions!
Before we go into the details of the handouts, we would like to encourage you to start purchasing and donating school bags for 2023 already, so that we can increase the number of bags sold even further. Please sponsor a child or a school with a Back-to-School Christmas Bag and lets fill the bag with more books and educational material. With every donation, we can make a difference in a child's educational future.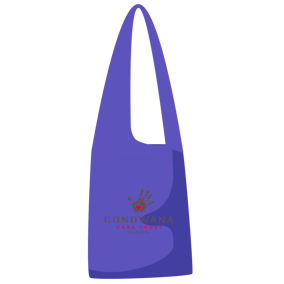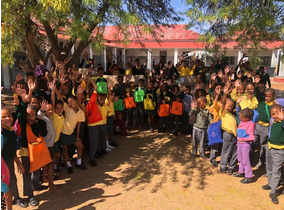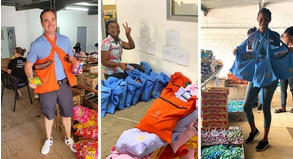 Taking into consideration the overall cost increases of goods in Namibia, our Back-to-School Christmas Bag price has been changed to N$250.00 per bag in 2022. This is done, so that we can purchase the minimum items to fill the bags with, such as a stationery kit and hopefully a toy or any other product for the child or student to use, especially hygienic products for the teens.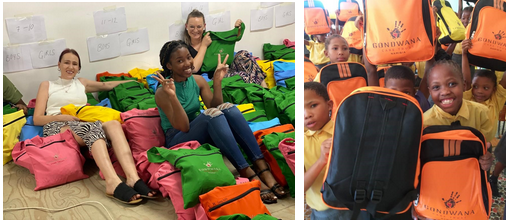 Thank you to the Rotary Club of Tacoma, USA, for the sponsorship of 850 bags! We are beyond grateful for the support and the trust towards our projects.
Thank you to Sexy Socks for 3 000 socks! We don't know how we can we thank you enough!
Thank you to CB Enterprises for 245 boxes of hand wipes, as well as African Marketing for delivering our bags far away in all regions of Namibia. Thank you, we cannot do it alone!
Thank you to Le Riche Wholesale, Peter, for your ever super-fast assistance and discounted rates. Thank you Sea Pride for your year long support, your delivery of 2000 tins of canned fish and for transporting our bags to the far corner of Namibia.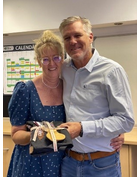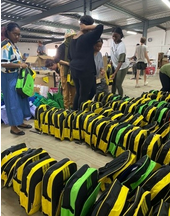 Thank you to Mr James Dyer for your unconditional support over the past years, mostly for your care and love towards the community. We wish you the very best for your future endeavors and we, the Gondwana Care Trust family, are forever grateful to you.
Thank you to Mr Paul Bates, Ms Cecile Legeais (Avenir Tourism), Loin de la Foule Agency, Mr Stuart Mathew, Mr & Mrs Brad and Jill Reynolds, Esmee Salon Walvis Bay, for your support, care and trust.

We cannot do it alone and without your support and all of our visitors, we would not have been able to make preparations for 2 500 bags this year. One bag at a time, one child, one school at a time. Thank you for your love and support. Thank you to all the volunteers, colleagues and WIS Grade 9, 10 and 11 students for their assistance in packing the bags.
Please help us make a difference at the end of the year by contributing to a bag with educational good.

A donation box has been placed at Learning Nation Toy Shop situated in Walvis Bay.
Words are not enough to express our gratitude and deepest thanks to everyone who sponsors a bag. Every bag makes a difference in a child's life. Please contribute by dropping a toy or book into the box. Thank you.

We cannot do it alone!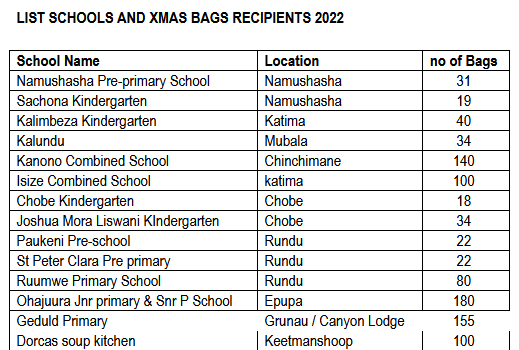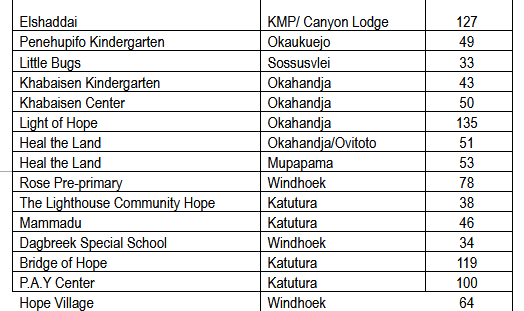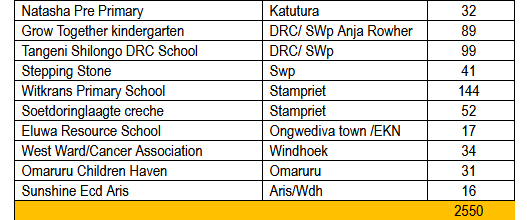 We will share more pictures of the handout of the Back-to-School Christmas Bags in our next newsletter in 2023!
Geduld School / Bet-El Hostel – Karasburg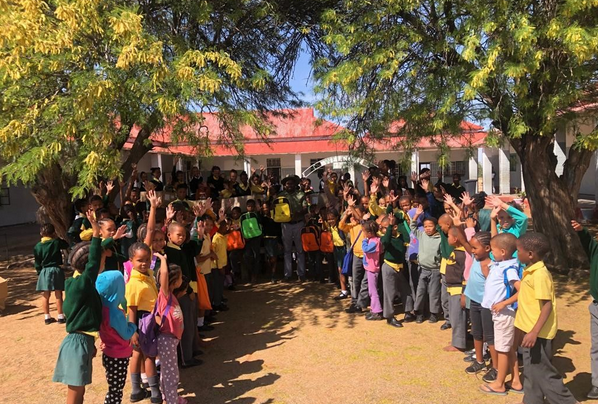 Chobe Kindergarten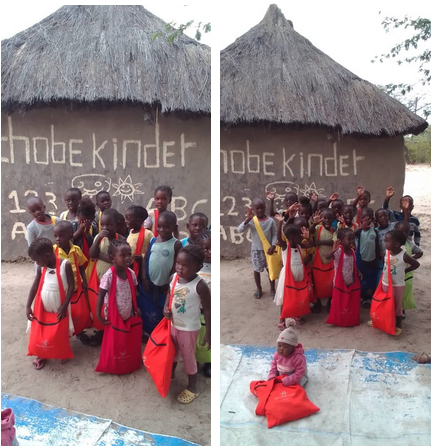 Zambezi Kalimbeza Kindergarten

Isize Combined School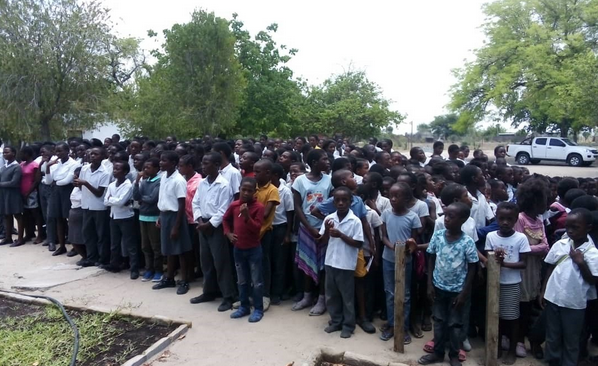 Joshua Mora Liswani Kindergarten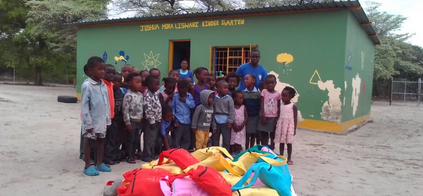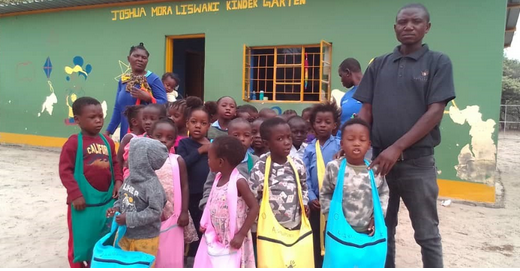 WITKRANS Primary school – Stampriet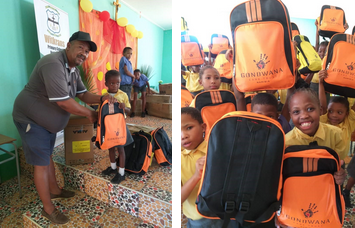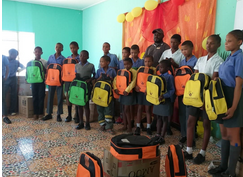 If you would like to make a donation, or support more children by sponsoring school bags, please click on the donation heart: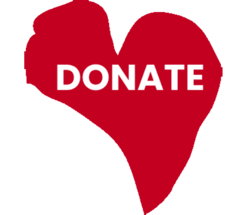 We thank you from the bottom of our hearts!
Please do not hesitate to contact us, if you need more information on any of our projects, or if you want to get involved.