A lot of people in Namibia have the Gondwana-Collection Card, and those, who don't, have definitely heard of it and its crazy benefits when it comes to travelling and discovering Namibia.
For the last couple of years, Gondwana Collection Namibia has made an effort to provide locals and SADC countries with a discount card that will offer them the benefits of reduced prices when travelling to any Gondwana property in Namibia.
The reason why many own one, and why many want one: With Gondwana it is affordable to travel within Namibia. And you don't have to be Namibian to be able to apply for one. Due to the fact that the average SADC income is much lower than that in countries within Europe and America, the Gondwana card gives those, who want to visit Namibia from our neighboring countries, the benefit of dedicated discounted rates. This aids in the promotion of local tourism and also creates general awareness through shared experiences and word-of-mouth of affordable accommodation in Namibia.
What are the benefits of having a Gondwana Card?
Discounts on accommodation
Gondwana-Collection accommodation offerings include all lodges, such as The Desert Grace, Etosha King Nehale, and Namushasha River Lodge, and more. For these, a discount of 50% (bed and breakfast) applies, which makes getting a card absolutely worth it and having one a travel essential. SADC citizens qualify for 40% discount on accommodation (bed and breakfast).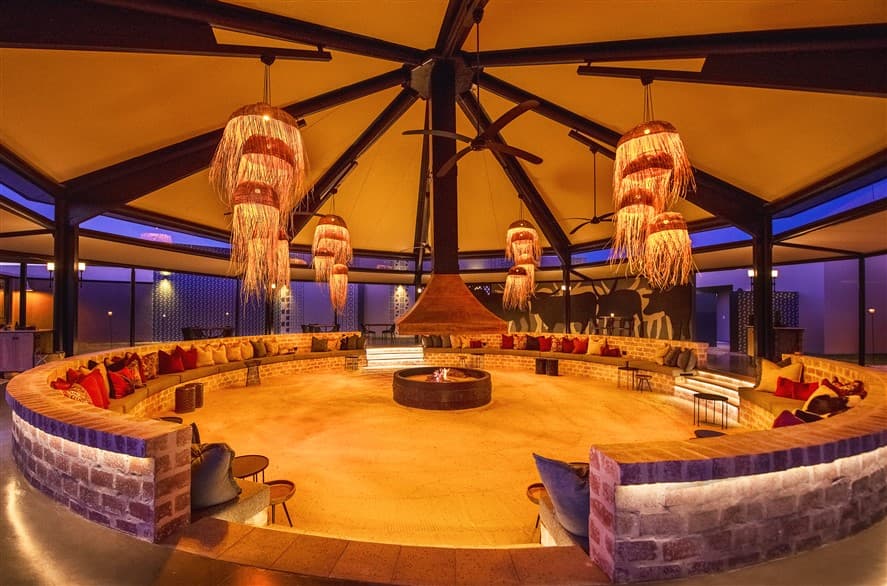 Furthermore, the card also applies to Camping and Camping2Go offerings at Gondwana-Collection, such as Namib Desert Camping2Go, with a 50% discount rate. For SADC citizens, it is 40%. For camping lovers, this works out very price friendly, leaving more room in your budget for good food, experiences, and petrol money.
Gondwana also recently started to offer convenient and easy opportunities for business travels of all sorts within Namibia. With the Gondwana card, discounts apply by registering your company, and your employees qualify for 20% discount on accommodation bookings and 15% discount on a Namibia2Go rental car. Should you require any additional information or if you would like to find out more by scheduling a meeting, feel free to contact Steny via sales3(at)gondwana-collection.com
The Delight Swakopmund offers the perfect conference facility for your business meeting for up to 22 people. Be it a hearty business breakfast or a creative workshop, we offer a delightfully motivating work environment.
Discounts on dinners
Cardholders can save 25% on dinner at any Gondwana lodge, and with the current special, guests can save 40% from the 1 November 2020 until the 31 January 2021 (excluding Klein-Aus Vista).
Discounts on activities
Whether you are into e-biking, sunset boat cruises, or family game drives, fishing, nature drives, or river rafting, 25% discount on activities offered by Gondwana might just tickle the adventurer in you to explore Namibia a bit more and to create memories of a life time.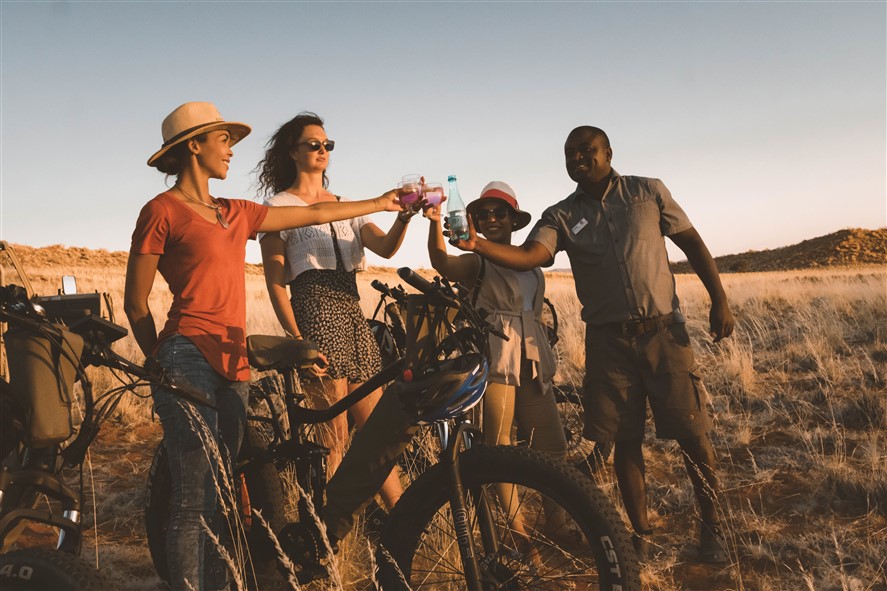 How long is the card valid?
Gondwana cards that were issued before November 2015 are valid for a lifetime, and cards issued after that are valid for a period of 5 years from the date of issuing. These cards show an expiry date, which provides plenty of opportunity to travel to various Gondwana lodges in Namibia, in all seasons, regions, and at all times of the year. The fees are relevant to all applications.
All lost, damaged or stolen cards need to be re-applied and paid for.
Each person traveling needs to have their own Gondwana Card to qualify for the special rates.
How much does it cost to apply for a card?
The card costs N$300 once-off for applicants of 14 years and older, for the 5 year period, which is little compared to the money that can be saved on bookings with the card. Children, who are between 6 and 13 years of age, only pay N$150 per card, and children 0-5 years, do not require a card at all.
How do I apply for the card?
The card can be applied for either online, or with the assistance of our friendly staff in the cards office, at Hugo Hahn Street 11, in Klein Windhoek.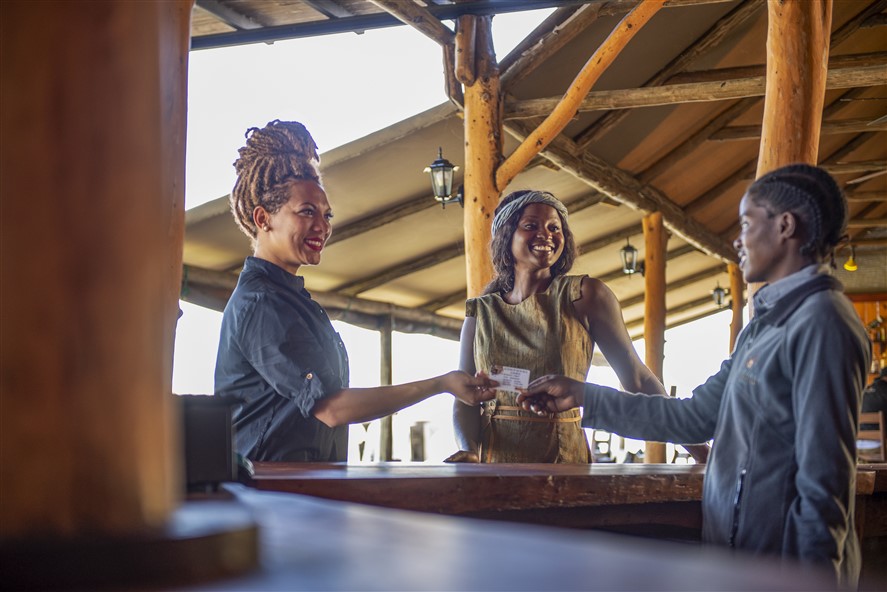 For online application, you first need to register an account on the Gondwana Web Store. After that, you will be able to purchase the Gondwana Card through your personal account. The order is then validated by one of our consultants to ensure the correctness of your uploaded ID, Visa, or Passport, which may take up to 24 hours. Gondwana Cards purchased on weekends will be validated on Monday. Upon successful validation, the discounted rate will be applied to your Web-store account and you can make a booking via the Gondwana Web-store.
The printing and distribution of the physical Gondwana Card takes 5 to 7 working days, and the card will be shipped to your destination via Nam Post. The Gondwana Card may be used throughout the entire year at any Gondwana Collection Namibia accommodation properties, excluding Klein-Aus Vista.
So what are you waiting for? What is keeping you from exploring this beautiful country? If it is the costs that come with travelling, get yourself a Gondwana Card and enjoy all the benefits that come with a holiday away from work and deadlines, at a special rate, just for you.
If you have a Gondwana Card, let us know in the comments below which Gondwana lodges you have been to. Happy travelling!
Author – Hi! I am Elke, a born and raised German-Namibian. I love to travel around and explore different cultures and places, but my home country always magically draws me back home again. Oh, and if it involves food, count me in on the adventure.