Namibians and the rain have a love affair that spans back ages. You can be anywhere in the country, once those first drops hit the ground, Namibians take a deep breath and smile. It's every Namibians favourite smell, something they usually announce to anyone in the vicinity.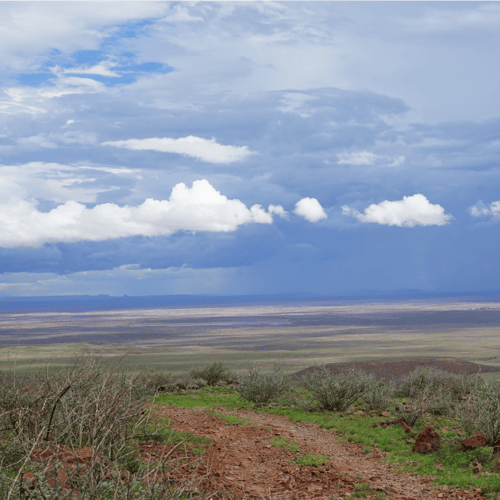 Rain rules our mood, it awakens our senses and makes us feel alive.
There is just something special about witnessing the once parched Namibian landscape, rejuvenated after some good rainfall. The brown lifeless backdrop, suddenly covered in green, wild flowers popping up as far as the eye can see. It's simply amazing. One can see the spirits of the animals lift once that new grass shoots from the earth, with most species breeding this time. Everything gets new life.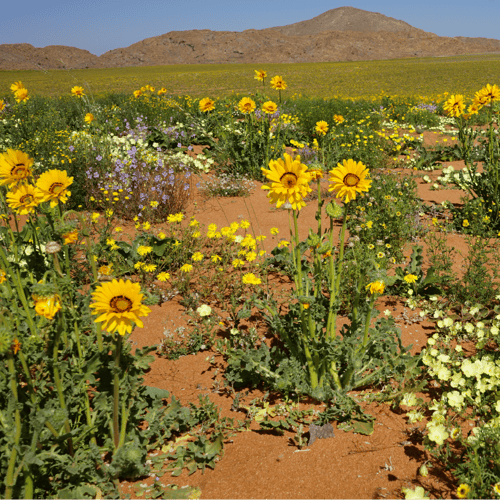 Rivers, dormant for years suddenly come down with ferocious power, sweeping up everything in its path. A rare sight for Namibians and one which we try to capture whenever we can, these images and videos spread like wild fire as we try to inform everyone of what is happening in the far reaches of the country.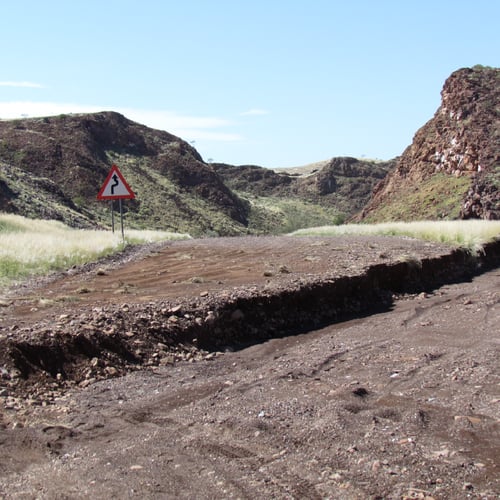 Fish appear out of nowhere, just like that water that carries them, these raging waters bring an economic boost to many. Wild mushrooms, called Omajovas, sprout out of termite mounds. This local delicacy can be bought next to the roads or if luck is on your side, you can harvest them yourself. The age old tradition of "Omajova hunting" remains.
Getting together after good rains and looking for the delicacy which you will enjoy that evening. People ask around, trying to find an opportunity for someone to get you some of these delicious giant mushrooms. Reminding everyone who is leaving town for the weekend, "Bring some Omajovas if you can."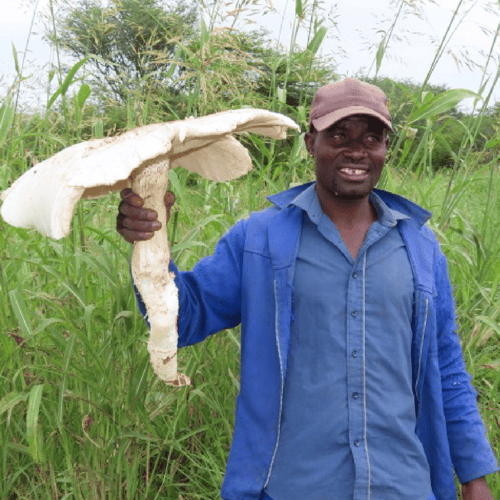 I will never forget the weekend road trips as a child. The night before, we unfold the old map onto the kitchen table and look at where we are going, which roads would be drivable, which ones cross the most rivers and where we could see the most water. Once my dad made up his mind, my mom would pack the finest picnic basket, accompanied by my dad's little portable braai. We would go to bed extremely excited about our next adventure.
The next morning, the dogs were rounded up and off we went in search of water. We stopped at rivers, looked at where the flood had gone along and simply enjoy the rejuvenated nature around us, every chance we got, we would stop next to the road and enjoy a few minutes running around and embracing Namibia after rain.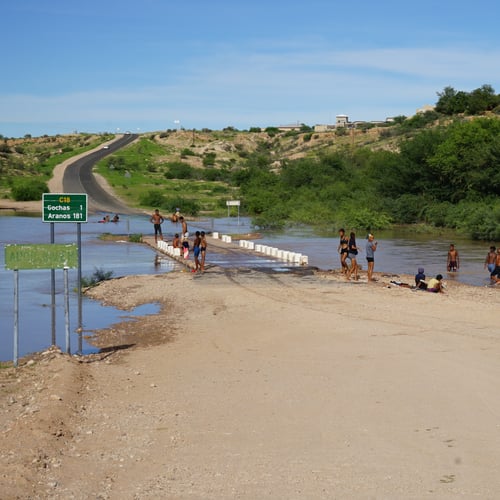 In the evenings after a long day's escapade, we would go to bed and be lulled to sleep by the rain on the corrugated iron roof, happy that it's raining in Namibia.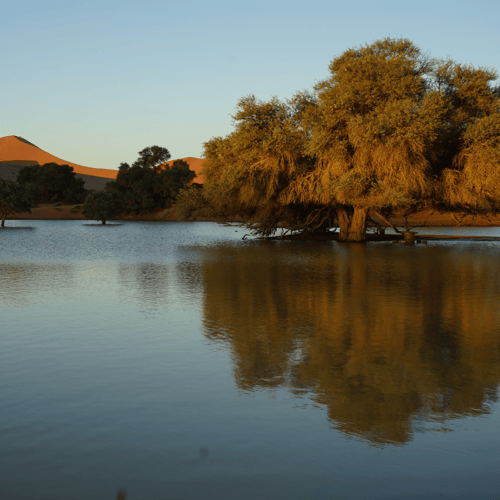 Author - Hi, I'm Chris, from Windhoek, Namibia. I love all things Namibia, the people, the outdoors, the food and our beer.