Hello readers, today our attention will focus on the city of Swakopmund. We are located on the Atlantic coast of Namibia, surrounded by The Namib Desert. We decided to stop here for two reasons: Excursions to see pelicans and sea lions are organized from Swakopmund, and nearby is Sandwich Harbour, one of the most interesting attractions in Namibia, which we will talk about in due course.
We arrived in town in the late afternoon and headed straight to our hotel, The Delight Swakopmund. The accommodation is an explosion of colours, which contrasts with the grayness of the city. The presence of the ocean and the currents make Swakopmund quite foggy, and entering a hotel like this, gave us the energy to start exploring the city.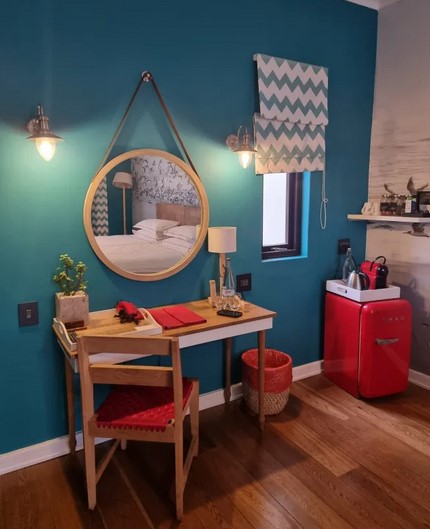 We quickly checked in and were given the room that would host us for the next two nights. The room is very spacious, also colourful and very fun, the shower is fantastic, very comfortable and able to give you beautiful moments of relaxation. Breakfast at The Delight Swakopmund is served every morning, and we have to say it was one of the best breakfasts of our travels.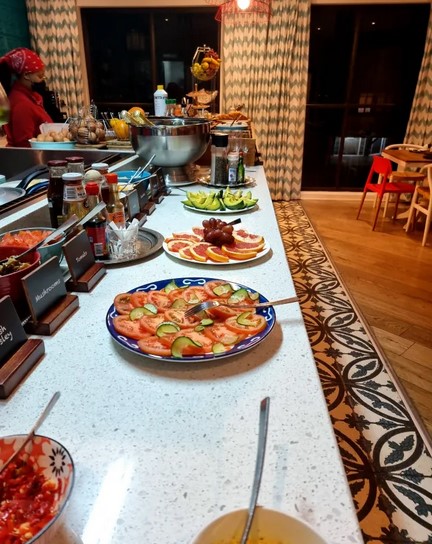 Read more about what makes The Delight Swakopmund such a special hotel here. (https://terracqueo.com/category/namibia/)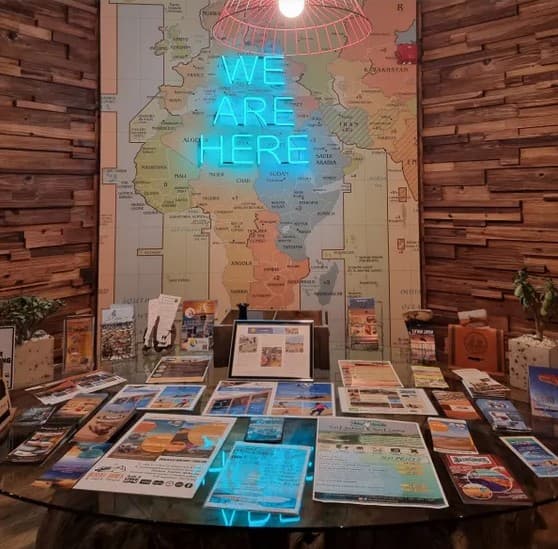 Daniela and Mattia are from Milan, and combined their passions for travelling with writing to start a blog. This is also what binds them, the teamwork that comes with travelling and experiencing new places. Get to know them in their Blog called Earthy, Travel Blog on the Road. (https://terracqueo.com/category/ci-presentiamo/)