Oshivelo, "entrance or gate" is where a subtle sign needs to be retained. A sign indicating that life here, is savoured with a hint of reverence, patience and not entirely tied to time limitations.
I'd like to now encourage you to unstrap your wrist watch ...because life is cherished slowly in Owambo. Wag Biekkie Bar, aptly implies to "wait a little", seize a cold one; prior to continuing homeward, and to immerse yourself in the lively realm of the Aawambo people. It's here, where the passage of time is arbitrated by the position of the sun in the sky and seven day long weddings are a norm.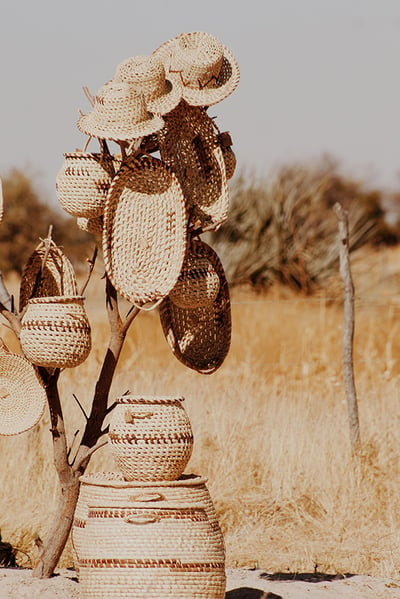 Where your soul will be beautifully arrested by echoes of children frolicking as they walk about after school, women decked in their dazzling and exquisite bold pink, red and black striped traditional outfits. Where the virtue of patience is practiced as cows, donkeys and other domestic animals waltz cross the road, with donkeys rather oozing an unwelcoming behaviour – by way of stubbornly taking a steadfast site on the road.
Where sunsets are a phenomenon on their own, especially when majestic Makalani Palms form a captivating backdrop. Taste buds are spoilt for choice with local Oshiwambo delicacies, potent gin (Ombike) brewed with seasonal wild fruits and other ingredients, Marula juice (Omaongo) whereby cow horns are used to squeeze juice out of the ripe fruit and then fermented for two to four days. It's the home of Omalodu, a fermented traditional beer, which is prepared with sorghum and pearl millet flours. And celebratory occasions, like that of welcoming you, calls for a delicious marathon chicken. To mention, but only a few delicacies.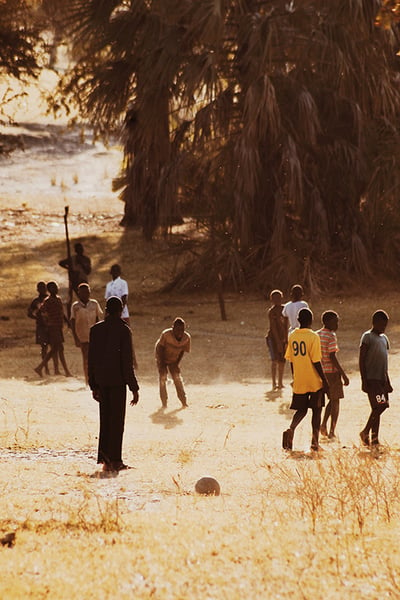 Where places of bygone days of interest do not go unnoticed. The Nakambale Museum, set in Olukonda, which displays Finnish Missionary Martti Rautanen's paper collecting method, used during the process of translating the Bible to Oshindonga, – among other things it also includes instruments, household items and furniture used by the missionaries during that period; as well as Oshiwambo cultural artefacts.
Additionally, a monument in honour of Rautanen has been erected in Omandongo, which is worth a visit and makes for a great adventure to find too. The Google Earth coordinates for the settlement are: S17°59'34.69" E16°12'22.96 and the monument is visible to the left (north), as you enter the settlement.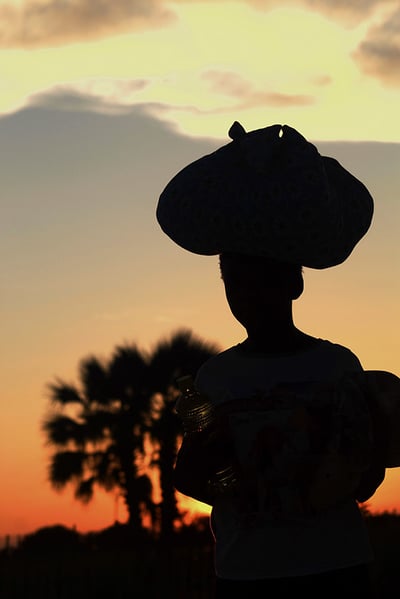 On your way back to the city, a two night's stay at Etosha King Nehale is a necessity. It is set on the Andoni Plains, close to the Etosha National Park's King Nehale Gate, and is approximately 18.4 kilometres from Omuthiya. Ontalelo Outpost is a real treat too, as it is a secluded waterhole within the Etosha National Park reserved for guests staying at the lodge.
It has been a minute in Owambo and you may now strap on your wrist watch again.
On more detailed information on other places of interest, purchase Willie Olivier's book; Discover the colourful world of Owambo on The Narrative Namibia.
Author and photos: Ndinelao Shikemeni