The beautiful country of Namibia is a hotspot for local and tourist anglers, and for a good reason. For one thing, there's Henties Bay, Cape Cross, and numerous bay resorts across the country.
Whether you're a local angler or a tourist who wants to dive into a new hobby, here's a guide to the best places to fish in Namibia. But, first, before arranging your trip, make sure you have a fishing permit. You can obtain your permit from any of the offices of the Ministry of Fisheries and Marine Resources.
Henties Bay
This fishing spot is teeming with fish and fishermen alike. Named after Hentie van der Merwe, this fishing paradise does not only offer the riches of the sea, but the wide-open beaches too, wherein anglers can enjoy their hobby while their families cheer behind them.
Shark angling is one of the most famous year-round activities in Henties Bay. But, if you're pushing through this hobby, remember that all sharks must be returned to the sea unharmed and alive.
Henties Bay offers a lot of angling spots. Make sure to check them out.
Zambezi River
The Zambezi River is a top-rated African freshwater fishing spot wherein you can find various fish species, including Tigerfish, Yellow-belly Bream, Southern African Catfish, and more. If you want to bring your family for a serene African savannah treat this weekend, booking in a nearby accommodation will surely make your adventure worthwhile.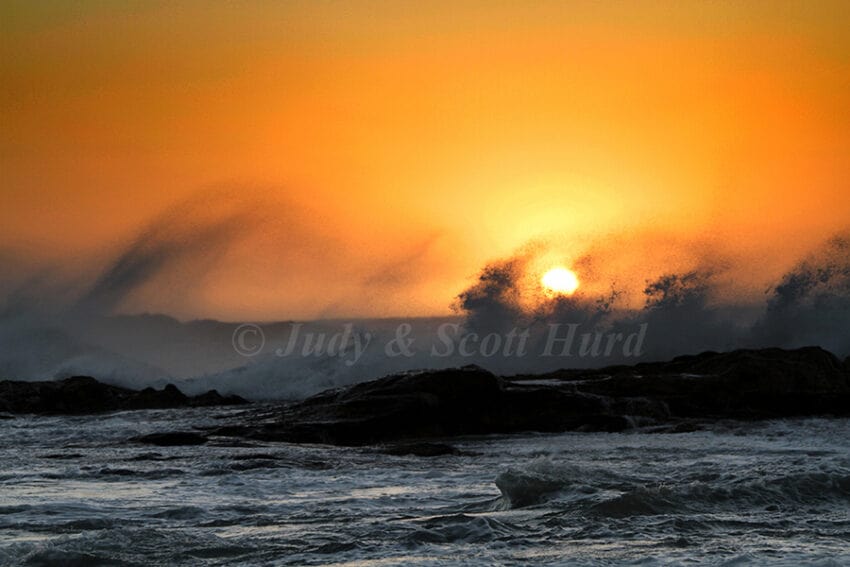 If you want to experience angling in the comfort of premium accommodation, then the Zambezi Mubala Lodge is the perfect place to be. Located on the banks of the Zambezi River, this place renders an incredible wildlife show and a selection of fun activities, including river fishing, boating, birding, and more.
On the other hand, should your family enjoy camping under tall, shady trees for a total wildlife experience, stay a couple of nights in the rustic but comfortable tents in Zambezi Mubala Camp.
Von Bach Dam
Improve your freshwater fishing game in Von Bach Dam. Situated south of Okahandja and 60 kilometers north of Windhoek, this fishing destination is where you can cast for a wide variety of fish species, including blue kurper, large-mouth bass, small-mouth yellowfish, barbel, and carp. The dam is also surrounded by a park wherein various water sports are offered.
Dorob National Park
Formerly referred to as the West Coast National Recreational Area, the Dorob National Park renders various angling spots for experienced and novice anglers to enjoy, including Mile 14 Beach Resort, Die Drom, Mile 8, Bennie se Rooi Lorrie, and more. Angling is usually done at the cost wherein fish species like mackerel and pilchard are abundant. While fishing, you will also enjoy watching migrating whales and dolphins.
You and your family can maximize your stay in Dorob National Park through camping, game viewing, birding, trekking, and enjoying hot air balloon rides.
Conclusion
Namibia is more than its rich history, culture, and spectacular landscapes. As one of the largest countries in Africa, it's also home to many fishing spots, including the destinations mentioned above. So now, gear up for an exciting angling experience in Namibia with your family or colleagues!
Author bio
Kenneth Reaves is a passionate angler and writer who enjoys sharing his fishing tips and comprehensive reviews on fishing equipment on his website, Perfect Captain.