Ride the Ridges is a 3 days' cycling event that is organized by PSG in Windhoek. It took place from the 25th of March 2023 for the whole weekend, supported by the Capricorn Group.

The three days mountain bike event took place outside Windhoek at Heya Lodge, on the way to the airport, where hundreds of riders took the challenge to ride though the beautiful scenery.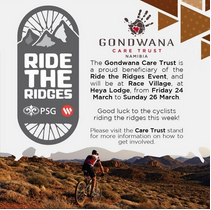 The Gondwana Care Trust Team had a stall on the day, and encouraged supporters and riders alike to take selfies in the photo booth station. Flyers with Care Trust information was handed out and there was an option to purchase a back-to-school christmas bag for a child going to school.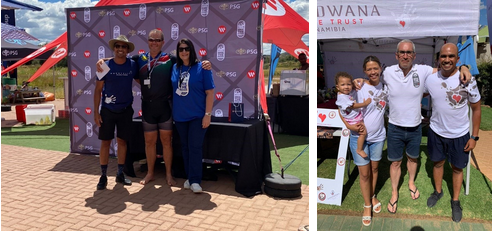 Thank you to all the sponsors who made the event a success.
PSG Namibia, Capricorn Group, Cycletec, Gondwana Collection Namibia, Paratus Namibia, Robiati Distribution cc, Novel Ford Windhoek, Checkers, and Namibia Breweries.

We cannot be more grateful for the trust and support we received. Thank you to all the amazing riders and the donations that you made towards MealForTwo and the various Care Trust projects.
Gondwana Care Trust proudly sponsored two Gondwana Collection Namibia vouchers during this fabulous event.

The Gondwana Care Trust was a proud beneficiary of the PSG Ride the Ridges event. Capricorn Foundation donated a total of N$20 000.00 to the Gondwana Care Trust, which we are very grateful for.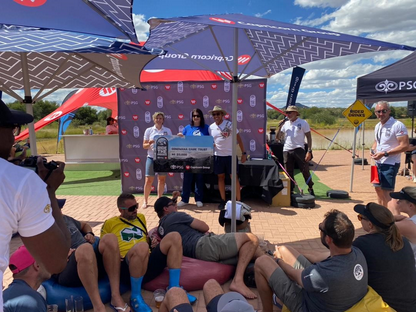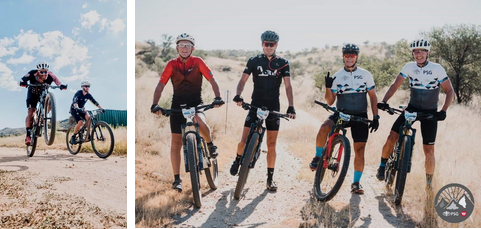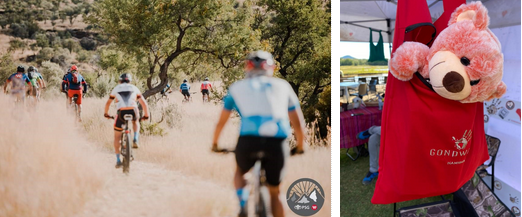 Thank You PSG Namibia Team & Capricorn Group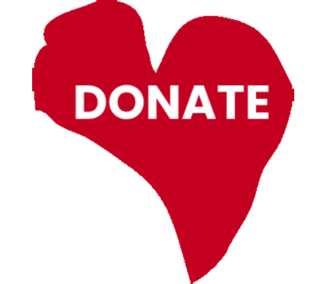 Please support the Care Trust by visiting our website, making a donation on the heart above, or by simply sharing our newsletter with friends and family. Thank you for all your support!
For information on how to donate, please send an email to caretrust@gcnam.com
Or call +264 81 242 59 00 (during office hours).

Bank Windhoek Limited 
Gondwana Care Trust 
Maerua Mall Branch / 483 872 
Chk – 800 818 44 91