Hello, fellow adventurer! If you're reading this, chances are you're about to embark on a wild and wonderful journey through Namibia. As a young female traveller, I know all too well the struggles of packing for a trip. You want to be prepared for anything and everything, but you also don't want to be weighed down by a bulky suitcase.
Well, fear not! I've put together this ultimate packing list, specifically tailored to a young traveller in Namibia. So, grab a pen and paper and get ready to tick off all the essentials!
Travel documents, passport, and visas.
First and foremost, let's talk about the essentials. Travel documents, including your passport and visas, should be kept safe and secure in a nice folder, container, or booklet. This way, you won't have to worry about losing them and can easily grab them when you need to show them.
Fully charged phone.
Now, let's talk about one of the most important items you'll pack. Sure, it's great for navigation and staying connected, but let's not forget the most important function - road trip music! When you're cruising through Namibia's stunning landscapes, you'll want a playlist that's just as epic as the views. So, make sure your phone is fully charged and ready to rock!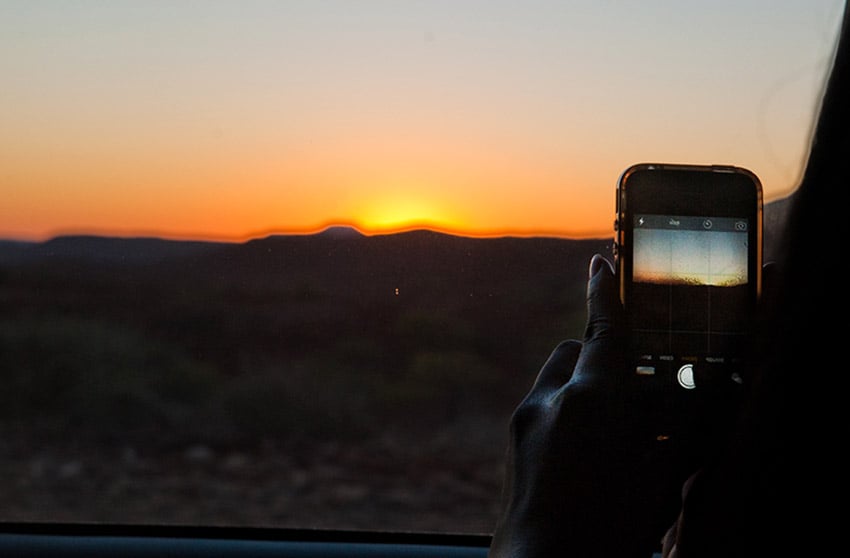 Next up, it's time to hydrate! Plenty of water.
Namibia is a stunning country, but it can also be very hot and dry, especially during the summer months. That's why it's important to pack plenty of water to stay hydrated on the go. Trust me, you don't want to be caught without a drink in this scorching heat!
Gondwana Collection Namibia roadmap.
And last but not least, don't forget to pack the Gondwana Collection Namibia roadmap! This will help you plan your route and make the most of your time in Namibia. Plus, it's a great way to mark all the amazing places you've visited and the memories you've made.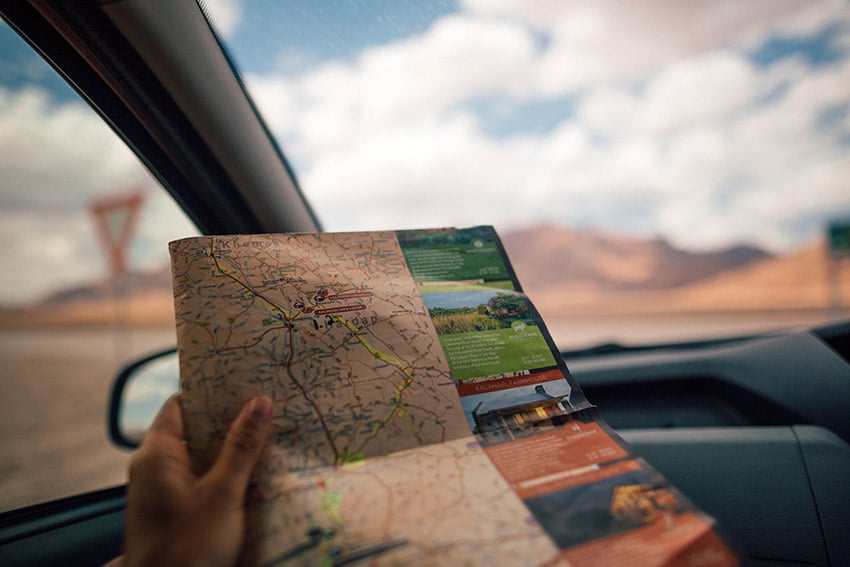 Nausea tablets.
One thing to keep in mind is that the roads in Namibia can be bumpy, and if you're like me, you might get car sick. To avoid any unpleasantness, make sure to pack some nausea tablets. And speaking of being prepared, don't forget to pack some hand sanitizer and tissues. After all, it's always better to be safe than sorry!
Variety of outfits.
When it comes to clothing, it's important to remember that in Namibia, you'll experience "4 seasons in one day, for one year" or "360 days of sunshine". That means you'll need to pack a variety of outfits, from light summer clothes to warm jackets for those chilly early mornings and evenings. And don't forget to pack comfortable walking shoes for all your adventures!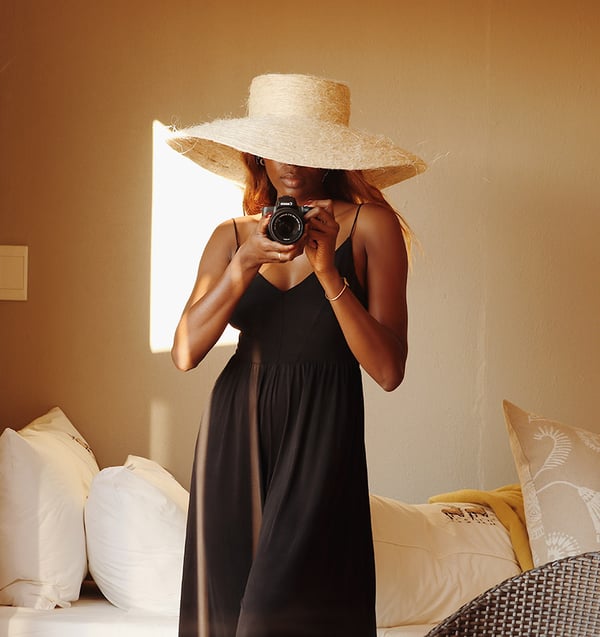 Lip balm.
If you're anything like me, you'll know that Namibia can be really really harsh on your skin. That's why it's important to pack lip balm to keep your lips hydrated and protected from the sun. Trust me, you don't want to be caught with dry, chapped lips in the middle of your adventure!
Sunglasses and hat.
On that point, don't forget to pack your stylish shades and a wide-brimmed hat to protect your skin from the sun. After all, you want to look good while exploring the stunning landscapes of Namibia!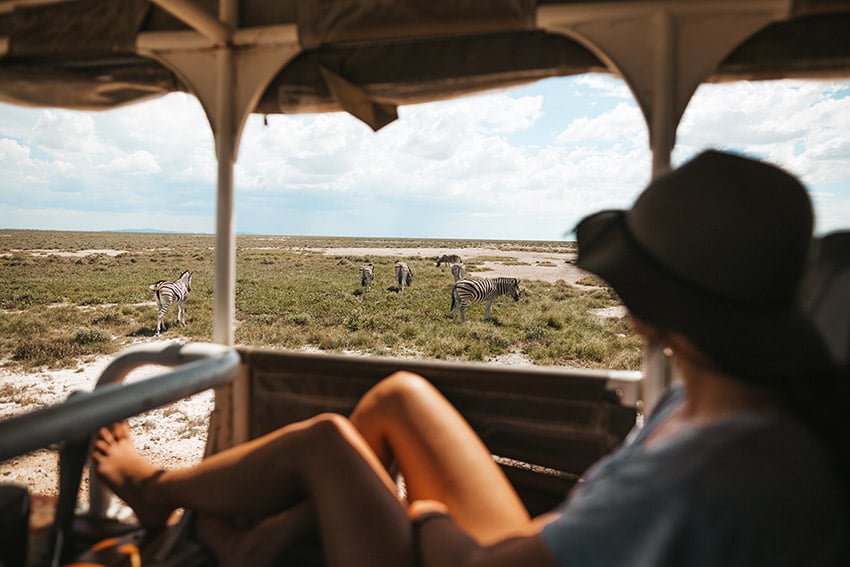 First-aid kit.
You never know what kind of adventures you'll get up to in Namibia, so it's always better to be prepared. Pack a first-aid kit with band-aids, pain relief tablets, and any other essentials you might need. And the best part? They come in tiny sizes, so you can easily fit it in your handbag.
Packing for a trip to Namibia doesn't have to be a hassle. Just follow this ultimate packing list and you'll be ready to hit the road and make some amazing memories. So, don't be afraid to pack light, have fun, and enjoy all the adventures that Namibia has to offer!
And remember, whether you're soaking up the sun on a beautiful beach, exploring the rugged terrain of the Namib Desert, or discovering the unique wildlife of Etosha National Park, always keep a sense of wonder and adventure in your heart. Happy travels!
Author: Marlene Orffer
Images: Anna Heupel