It's almost Christmas day. I hope you are having Christmas punch and singing all kinds of happy songs. All of the Gondwana Collection Namibia lodges have compiled Christmas messages and photos especially for you.
The Canyon Roadhouse team hopes your Christmas stocking is filled with warmth, happiness and old cars. May your journey through 2014 be smooth riding without any potholes and speed bumps.
The Canyon Lodge team joined together, hand in hand to wish you a joyful Christmas and a happy new year.
What a year we had at our Nama place! whith all up's and down's we are still "deer mekaar" We wish everyone a merry Christmas and a happy New Year.
Hope your holiday season is fun and festive. Merry Christmas.
We wish all the bloggers a very Merry Christmas and a Happy New Year. Enjoy every family moment and cherish every memory. With love from the Kalahari Anib team.
"May your Christmas sparkle and Shine. Wish all Gondwanias a Merry Christmas and Prosperous New Year ."
May this Christmas mark the beginning of a wonderful year for us. Wish you all a joyous Christmas.
The time has come to sit together, bake, chat and be merry with each other. A festive Merry Christmas and a happy New Year.
The whole Namib Desert Lodge team wishes you Merry Christmas and a fantastic new year. May all of you reach the goals and dreams you have set for yourself.
HO HO HO, Warm & Hearty Festive greetings from the wet lands, we the "Hakuwanians" would like to wish you all a Merry Christmas & a Prosperous 2014
Rain and songs - Cards and Joy - Laughter and Love. Its Namushasha, Wishing you all a very happy Christmas
Christmas Message from Mannfred Goldbeck – MD of Gondwana Collection Namibia :
2013 has once again been an interesting, exhilarating and rewarding year. Gondwana Collection Namibia has grown in so many facets through the years that I stand humbled today. I do not want to use big words and terms, meaningless phrases of what has been done, what we have achieved or goals not reached. I want to use this opportunity to thank you. Thank you for your companionship on this journey. May this festive season be as glowing as the sand in the Namib. Merry Christmas.
From me :
Merry Christmas everyone. I really hope you are having a very blessed festive season and a great day with family and friends. Don't eat too much because you are going to regret it in the New Year. Aaaagh, who cares, go ahead; eat that last piece of cake.
Compiled by :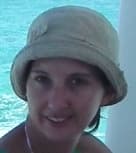 Jessica Thomas is a local freelance writer. She is an eccentric young lady who has a love affair with writing. Get on board her journey of discovery.