Despite the world dealing with the aftermath of Covid, Sabrina and I decided to get married last year on September 18th, 2021. We held a small garden wedding with our family and closest friends. It was a magical day that will be forever engraved in our hearts.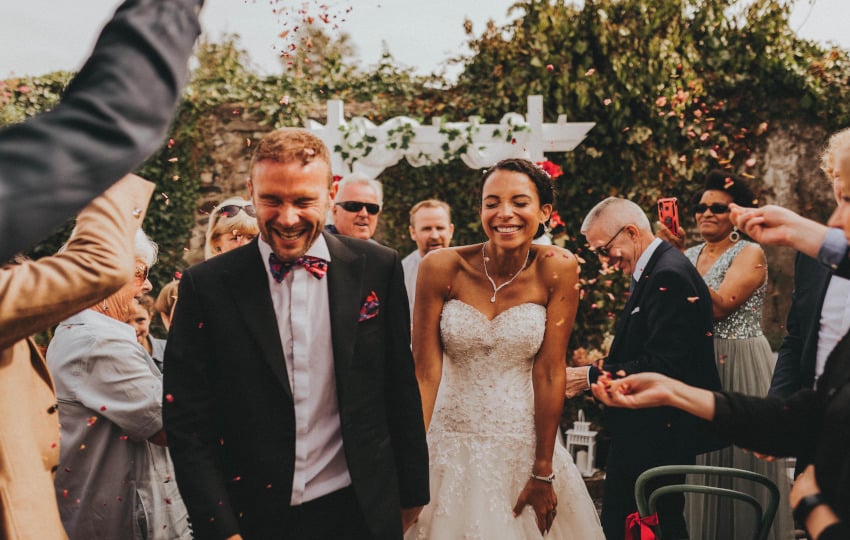 One thing was missing though; we had to postpone our honeymoon until the world opened up again. Once it did, there was an unlimited well of possibilities. We decided to honeymoon in Africa as it was a continent we both hadn't explored much and it intrigued us. Sabrina researched several countries in the south of the continent and settled on Namibia. The pictures of places such as Deadvlei, Sandwich Harbour and Etosha National Park looked impressive. Not only that, it would be a real adventure as we would be able to hire a 4x4 and drive ourselves. Spending two weeks in a vast country with endless horizons and few tourists around sounded like the perfect getaway.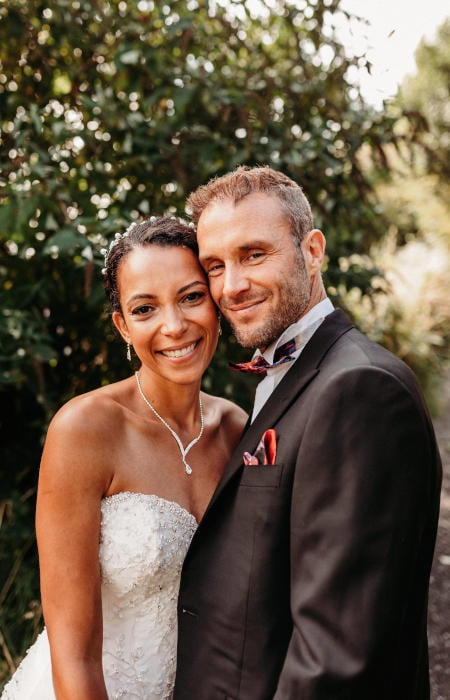 After months of planning, our honeymoon became a reality. We would travel around Namibia from August 31st to September 11th 2022. We landed in Windhoek on a Wednesday morning at 8 am with the bright sun greeting our faces and a pleasant heat warming us. Our rental company had a driver in the arrival's hall to welcome us. He brought us straight to their office to pick up our 4x4.
Along the route he talked about his life in Namibia while we took in our first impressions. We spotted baboons along the road and were in awe of the landscape. A mix of excitement and curiosity kept the jetlag at bay.
Under an hour we had reached the rental office and received a safety briefing. We opted for a 4X4 as a lot of the roads we would be traversing were gravel roads. We went with a double cab so we had room for our luggage in the back. That ended up being a wise decision as everything in the trunk got covered in dust from the gravel roads. Tip: put things in garbage bags if you do use the trunk.
After a long journey from Ireland to Frankfurt to Windhoek we spent the first night in The Weinberg in Windhoek which was a great start to the trip. The rooms were stylish and comfortable, while there are several restaurants on the property to try out. Our first night finished in style with a sundowner at their rooftop bar overlooking the capital.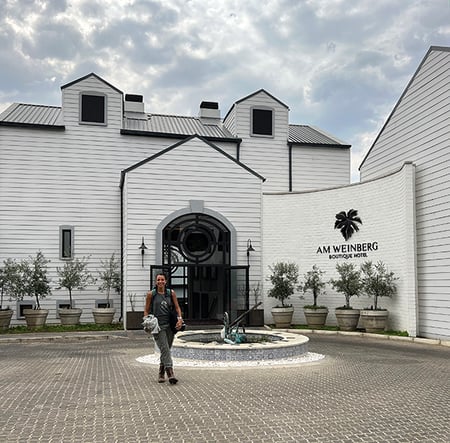 The next day, we ventured south to Sesriem to the oldest desert in the world - the Namib Desert. We were both giddy as kids when we arrived at Sossusvlei and drove straight to Deadvlei and the Big Daddy dune when the gates of the park opened at sunrise. It is hard to describe with words how special this experience was.
The red sand of the dunes, the early morning light, the silence on death valley floor, the heat, the contrast between the red sand dunes, the blue sky and the 900 year old dead calcified Acacia trees.
We took on the challenge of climbing 'Big Daddy' which took 1.5 hours in the hot desert sun and it was so worth it, it was hard and scary in places but the sheer joy of running down the dunes from the peak in 3 minutes was so worth it! I would highly recommend doing this barefoot or in socks to increase your mobility in the sand.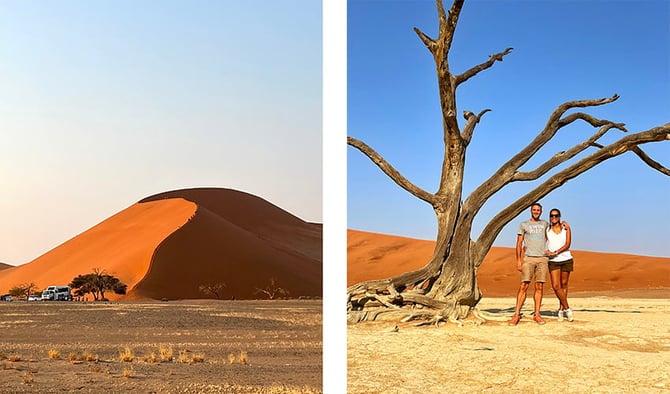 Our next stop was the coastal town of Swakopmund. With reminisce of old German architecture, the city has several beaches to explore and a lovely viewpoint from the Jetty. We were taken by surprise how this coastal town was so much colder than the desert with morning temperatures of 12C and afternoon in the sun of 16C.
The highlight here was the half day trip to Sandwich Harbour where the sand dunes met the sea - it was such a fun trip. A Pelican hitched a ride on the boat we were on and the animal spotting didn't stop there. We saw several seal colonies, lots of flamingos, a few Jackals and some Oryx. The landscape and dunes were breathtaking.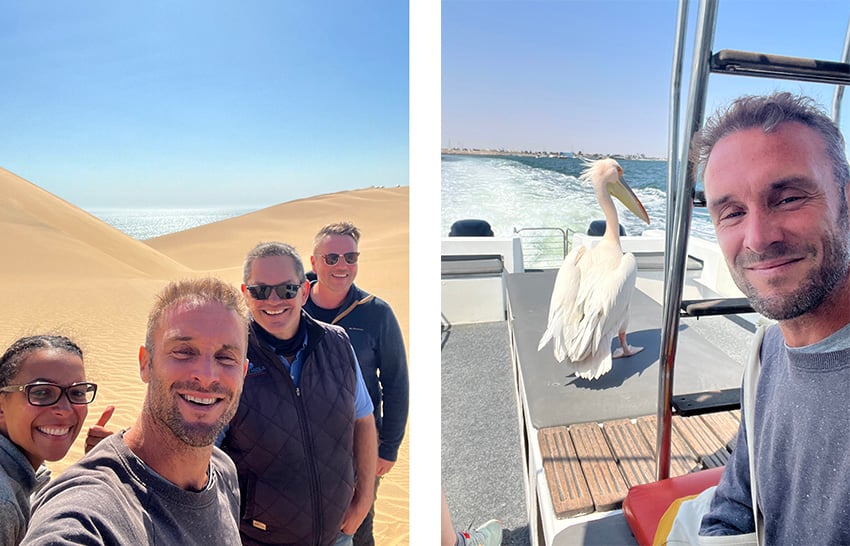 From there we visited Spitzkoppe, an incredible red rock formation emerging out of the barren desert landscape. It was spectacular. There was a rock bridge, great for taking cool photos and a rock pool which at certain times of the year is great to cool your feet.
I climbed one of the mountain tops with a local guide. Summiting the peak was one of my highlights on this trip. It's steep and not for the faint of hearted. It was 36C when we did it so it was hot and I was grateful for the extra bottle of water!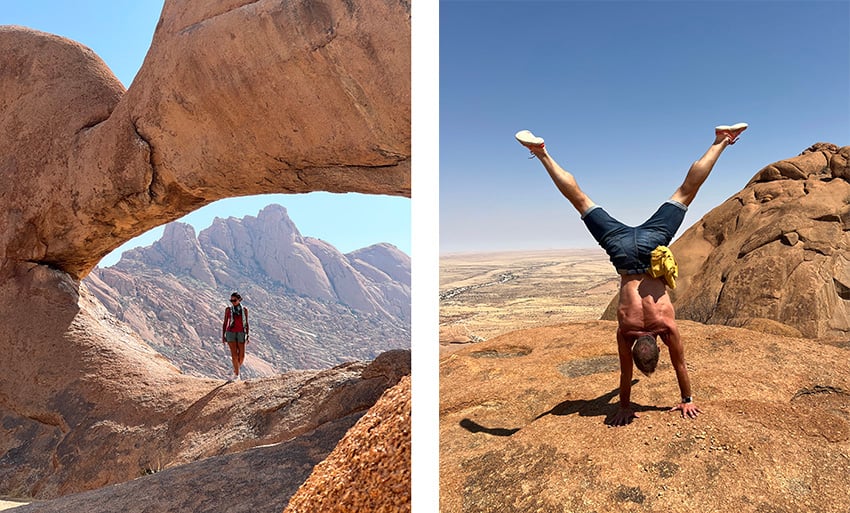 We also did a horse ride around some of the marble mines and the landscape around this area was truly breathtaking.
From Spitzkoppe to East Etosha is quite a drive, even if it is all on termac roads. Sabrina planned a one night stopover at a lovely mountain lodge where the owner looked after orphaned big cats. Unfortunately, it still happens that poachers kill the mother big cats and steal the cubs who never learned to look after themselves. If they would be released into the wild again, they would die as they didn't learn to fight or hunt. We got to meet a lioness, a leopard and a cheetah, we got to see them up close during feeding time. Of course, behind an electric fence to keep us safe!
They each had their own area spanning several hectares as per the official guidelines of the Namibian government. It's also illegal to breed these cats, which we were pleased to hear. It was a mouth dropping experience to see the big cats so close. The sheer power of these animals made us step away a few times and just stand there in awe.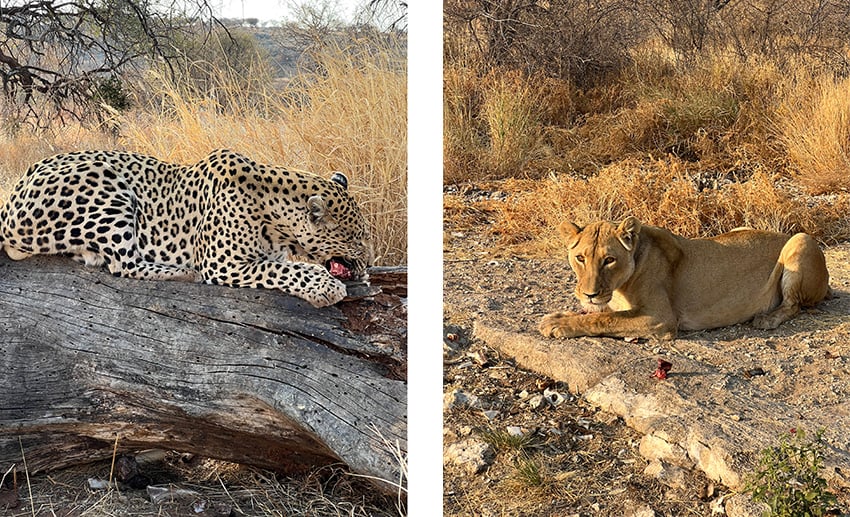 The last part of the trip was exploring Etosha National Park where we would spend our final few days. We started on the East side of Etosha and stayed at Etosha King Nehale lodge which was a wonderful experience. This was Sabrina's favourite place we stayed in.
The facilities are top notch and you can see real care was placed when designing the lodge. Each bungalow has its own pool and a view of the endless plains with cattle roaming around freely. From there it was easy to access the park. We had a half day guided tour and we met lots of elephants, giraffes, wildebeests, oryx, springbok, warthogs, zebras, a lion and lots of others too!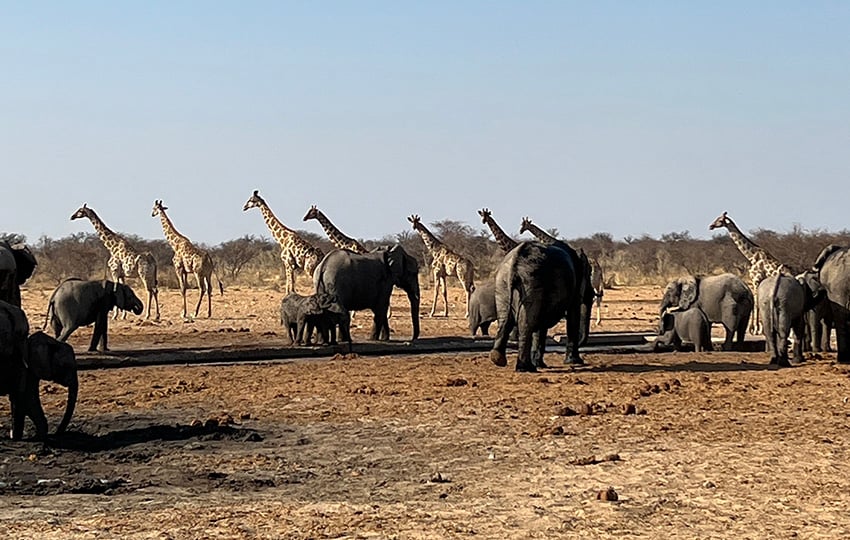 The final place we stayed was Etosha Safari Lodge. We were greeted warmly with a glass of cold iced tea by the staff. A huge joy was swimming in the refreshing pool after a hot day on safari. We had lovely sundowners and one of the most spectacular settings for dinner we had on this trip, the full moon was rising behind us as the sun was setting as we dined out on the deck overlooking the savannah. It was quite the spectacle.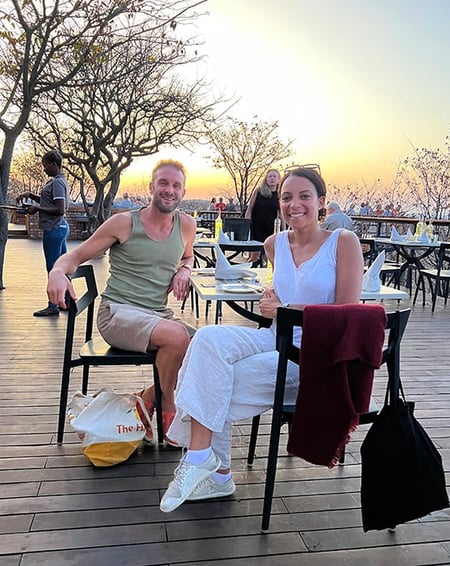 Honeymooning in Namibia was an absolute joyful adventure. Words don't really do the experience justice. We were able to slow down and disconnect as soon as we jumped into our 4x4 and started our journey.
The weather was amazing; we saw spectacular sunrises and sunsets. We spotted animals that we had only seen on TV and visited landscapes that looked out of this world. Throughout the journey we felt safe and met so many lovely people along the way.
Namibia is a hidden Gem in Africa which I would highly recommend for your next trip.
Author: David Flynn
Wedding Picture: Johnny Corcoran Photography
Other Pictures: David Flynn