On the 19th of May 2022, Gondwana Collection Namibia launched their brand-new product, an offering to all travellers in need of transport in Namibia.
A very interesting, although somehow concerning side effect of the pandemic, is the lack of rental cars in the country, making it increasingly difficult for guests to travel on their own. To combat this shortage, the concept of Go2 Traveller Transfers was born.
With a lot of careful and strategic planning, this new product was filed to perfection in a very short time, to provide the ideal solution to guests without rental cars, guests' not keen on self-drive, as well as environmentally conscious guests (think fewer cars on the road). From creating a brand-new logo, and branding the vehicles, to creating a complete traveller's guide, booking website, and on-board entertainment package, the Go2 project created much excitement as to what the public will say and, especially, how they will make use of it.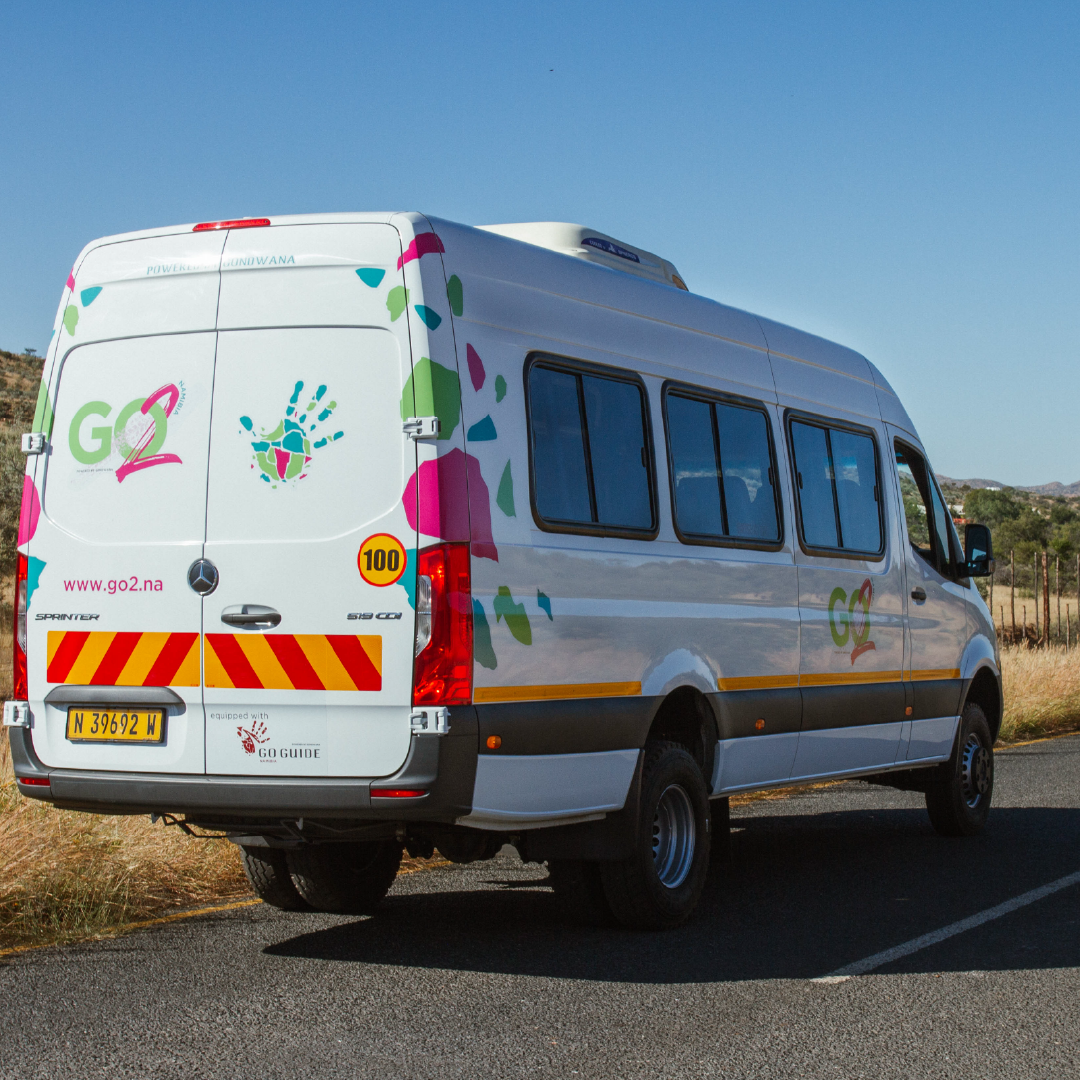 Comprising of four Mercedes Sprinters, two Iveco Trucks, and three Quantum buses, a total of nine individual routes take guests and local travelers alike, to some of the most sought-after destinations in Namibia – On a daily basis. These include Swakopmund, Sossusvlei, Fish River Canyon, the Kalahari, Etosha, and Damaraland. Simplified, Nadia and Marc want to travel from Windhoek to Swakopmund and from there to Sossusvlei. Unfortunately, there were no rental cars available for them to drive on their own. Their friend told them about the easy online booking system of Go2, powered by Gondwana, where you can book your trip based on a user-friendly map and payment system. Nadia immediately had a look at it and booked their routes via www.go2.na.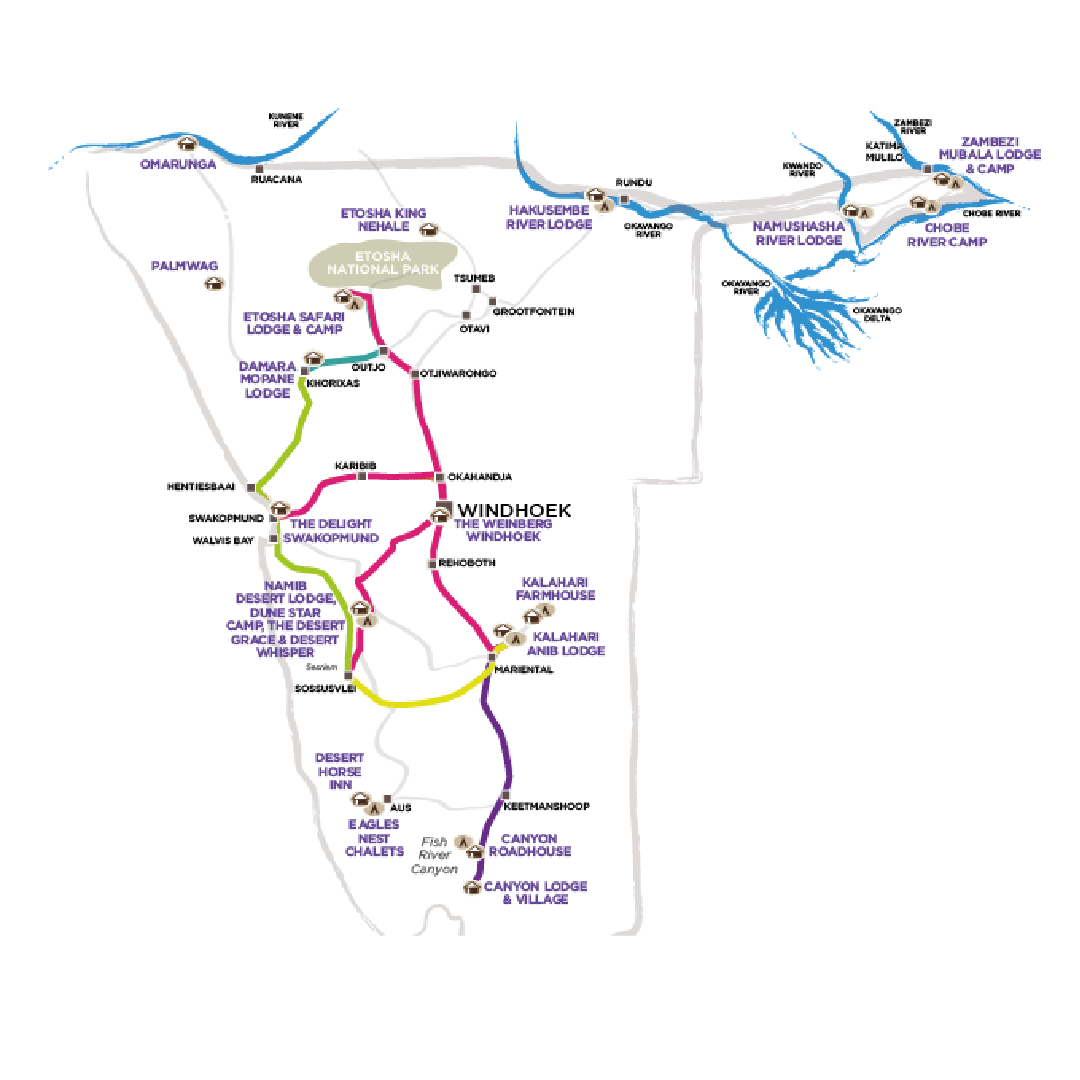 With a convenient pick-up location, the Windhoek Truck Port opposite Arrebush Lodge, guests can buy snacks and drinks before boarding their vehicle, which is clearly marked. A friendly driver checks the guests in, and an on-board playlist explains the regulations and welcomes all guests on board. On the way to the chosen destination, the Go2 vehicle will stop at dedicated spots to refuel or to offer guests time for a toilet break. With the specially developed Go Guide, there is no room for boredom on the road. By scanning a QR Code, guests have the opportunity to access off-line games, as well as an online library filled with various videos about Gondwana Collection, about Namibia in general, as well as information about traveling.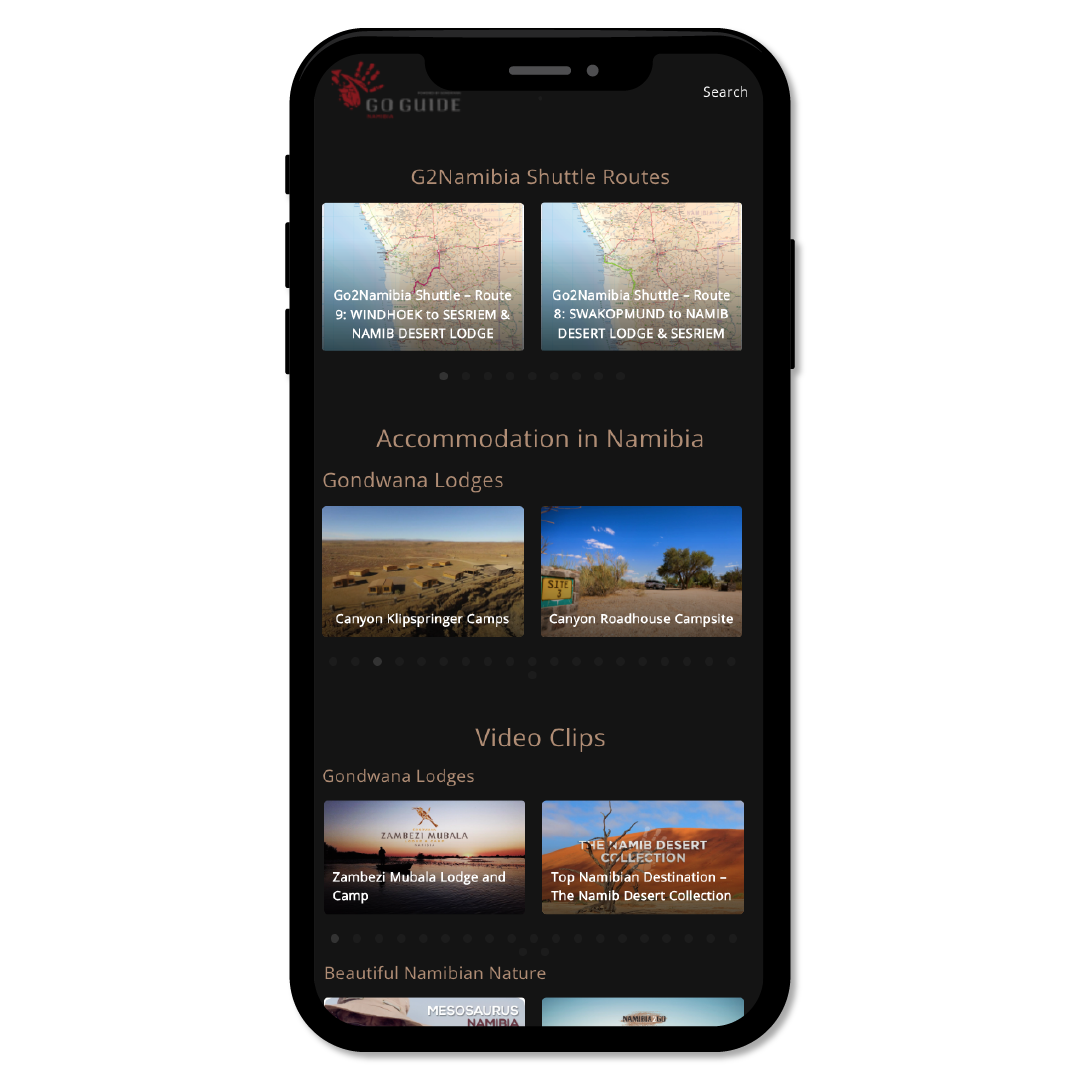 Go2 is available to everyone. Although pick-up and drop-off locations are fixed, other lodges are more than welcome to transfer guests to our pick-up locations to drive them to the next destination. Convenient and user-friendly, this offering is ideal for solo travellers, families, mature and seasoned travellers, and everyone else who would like to get to know Namibia in an affordable and safe way.
A full list of frequently answered questions is available on www.go2.na, or contact info@go2.na for more information.