Namushasha River Lodge will afford its guests deeper insight into the Caprivian way of life next year: the Namushasha Cultural Centre, situated about one kilometre away from the lodge, is scheduled to open in 2014.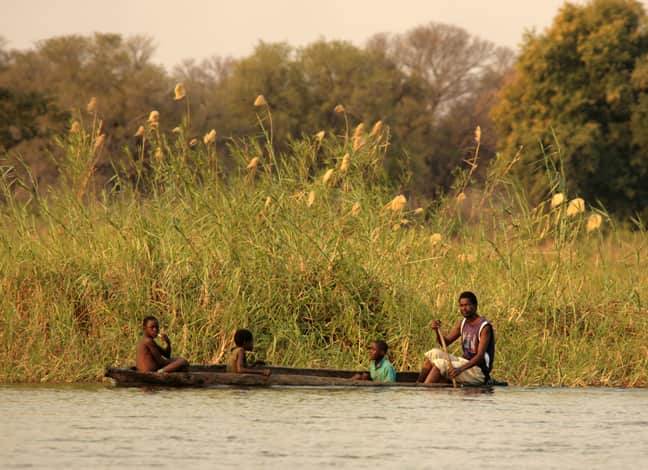 Construction work is already in full swing. In a picturesque spot on a tributary to the Kwando River a traditional village is being built around a large Baobab tree. An educational trail will connect the village with Namushasha River Lodge. The trail will be lined by some 25 information boards with details on the history and the population of this region, the riverine landscape, flora and fauna as well as the utilisation of the land and its natural resources.
It goes without saying that the cultural village will also have its share of mukoros. The traditional dugout canoes are an important part of everyday life in the Caprivi. Our guests will in fact have the opportunity to go on a mukoro trip with a skilful boatman.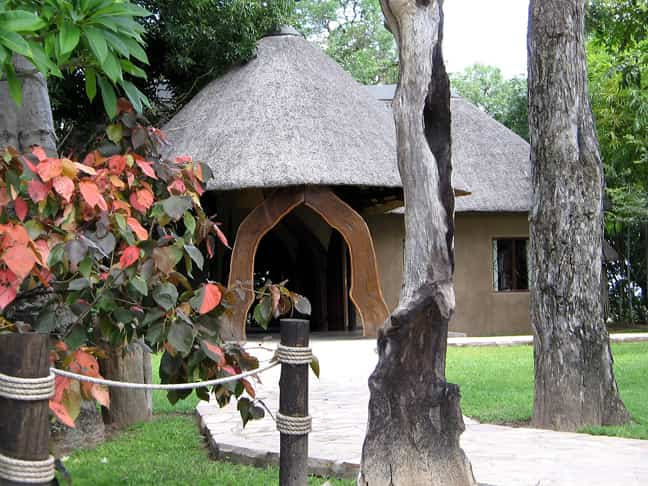 An information centre is planned at the entrance to the cultural village. The focus will be on the Mudumu North Complex, a vast area which among others includes the Mashi Conservancy - where the Namushasha Cultural Centre and Namushasha River Lodge are found – as well as Bwabwata and Mudumu National Park, other conservancies and communal forests. Performances of traditional singing and dancing are also planned for the information centre, and refreshments will be available there.
Namushasha Cultural Centre is being put together with great enthusiasm by everyone concerned. The centre will provide an urgently needed source of income for the local population, among other things as an opportunity to sell arts and crafts. Gondwana supports the project by assisting with construction, providing information and with training initiatives.
The Namushasha Cultural Centre is not only intended for the guests of Namushasha River Lodge but as an attraction for all visitors to the Caprivi.