Having grown up in the typical avid camping home, it was no surprise that I too became a lover of this vacation type. After completing my college course, and sort of settling down in Windhoek, I would soon find myself yearning for a weekend spent away from home and the chaos.
Luckily, my boyfriend has exactly that mind-set as well. And so, we didn't think twice to invest in this hobby. Our first adventure was of course a learning curve … just imagine needing coffee, but not having anything to boil the water in, bright and early in the morning.
So, without further ado – here are a few things I desperately recommend for camping in the first place, and the second, camping in a pair of two.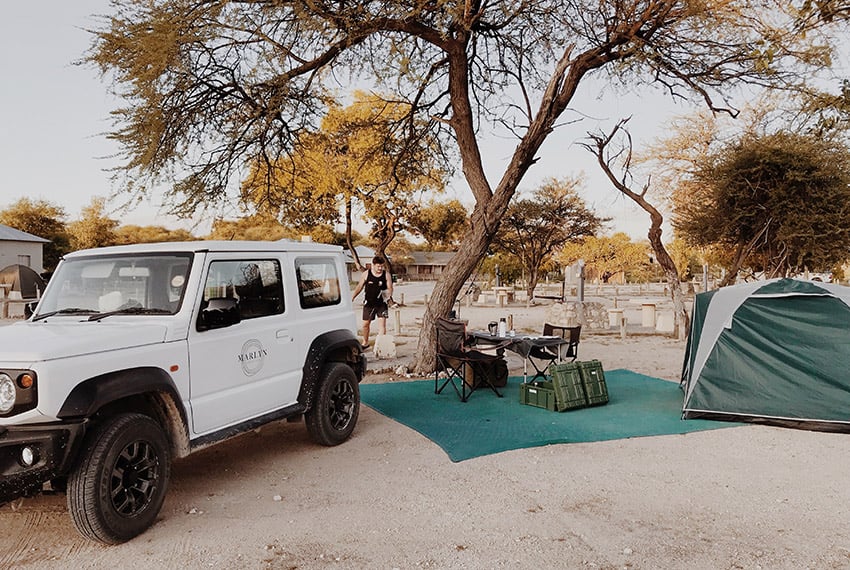 Use a packing list before setting off
Now, coming to my earlier-made point. It's always good to know what you will need on your trip, to not find yourself in an uncomfortable situation where you might have forgotten something rather essential. I also recommend jotting these down a few days before packing and departure – as random camping needs might pop up in your head during your normal day and you can always just add those to the list. But, please don't overcomplicate your own life, which brings me to my next point.
Quality over quantity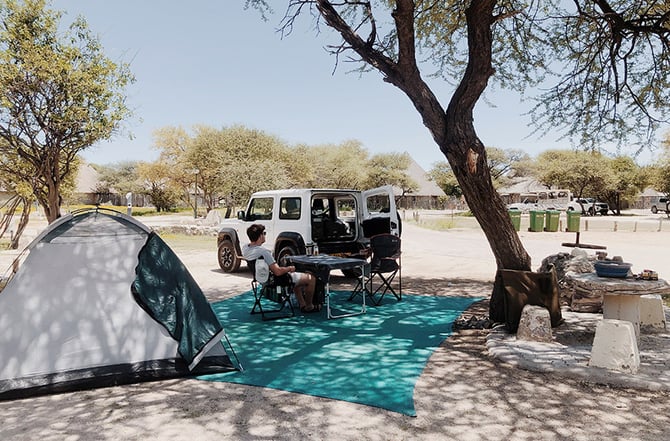 This worn-out phrase might be so warn-out for a very certain reason. Minimalistic camping is the way to go. Don't get me wrong, no one needs to live uncomfortably, but there's no use in loading your car to the max when it could have been a lot less. Let me help you out with that;
Pack a small table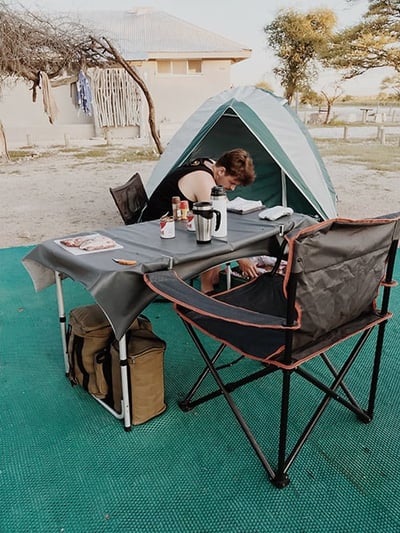 For the sake of comfort, a camping table is always a MUST. But there's no need in taking a huge table for 2 people. Just big enough for your food prep and sitting down to eat, your table will take up minimal space. Ours fits into the back of my Suzuki Jimny, and it's more than big enough.
Pack your car in an order
While my OCPD might be speaking for me, it's highly recommended to pack your car in the perfect order. You will get to know this order, creating ease of finding certain items as well as making each packing-up and unpacking hassle-free. Oh, and not to mention the satisfaction of how everything fits perfectly into its spot. That might just be me though.
First timer? Borrow some kit to get you started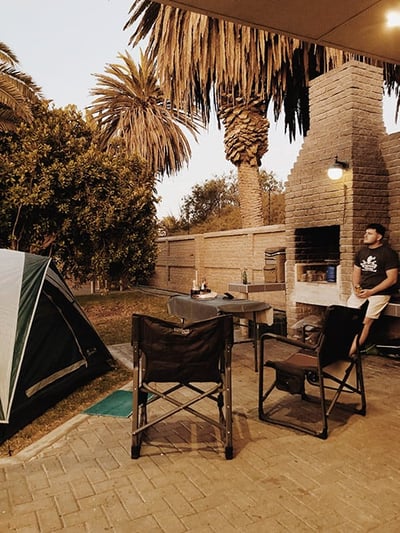 If you're not yet convinced about the whole camping thing, there should be no need for you to spend loads of money on things that might just end up gathering dust in the garage. I tend to borrow many gadgets from my parents (much to their dismay), to 1, test the need and practicality of the gadget, and 2, budgetary constraints.
Take wet wipes
No one should ever travel without wet wipes, even on a daily. I am not even going to try and explain why, you'll quickly learn the multiple purposes of these magical things called "wet wipes". Trust me on this one.
Plan your meals before you go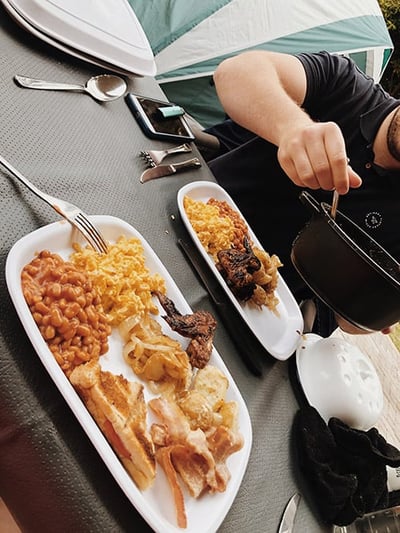 While some groceries such as milk and butter fall under the more "obvious" needs, we tend to forget to plan out what exactly we will use to cook up some scrumptious meals on the bonfire. So, just as you should make lists of what to pack in general, I highly recommend planning your meals in detail. This way, you automatically also have a shopping list for when you'll drive through towns on your trip - meaning, that there's no need in filling up your poor fridge from day 1, for a meal that will only be prepared at the end of your trip. There's another bonus in this; knowing what you will eat on your trip, also allows for easy meal prep. This will eliminate a lot of unnecessary on-site food prep.
As easy as that, and you'll be ready for your next adventure. Don't ever forget, that there's no need to overcomplicate camping for yourself, but also no need to do it at the price of your comfort. Happy globe-trotting to all.
Author & Photos: Marlene Orffer