What are the ingredients for an unforgettable and active African adventure? Beautiful landscapes, sporting challenges, great organisation, hearty Namibian hosts.
All this is offered by the Gondwana 7, which takes place from 14 – 22 March 2022 in Namibia. Running enthusiasts from all over the world are invited to run seven marathons in seven days at seven unique destinations.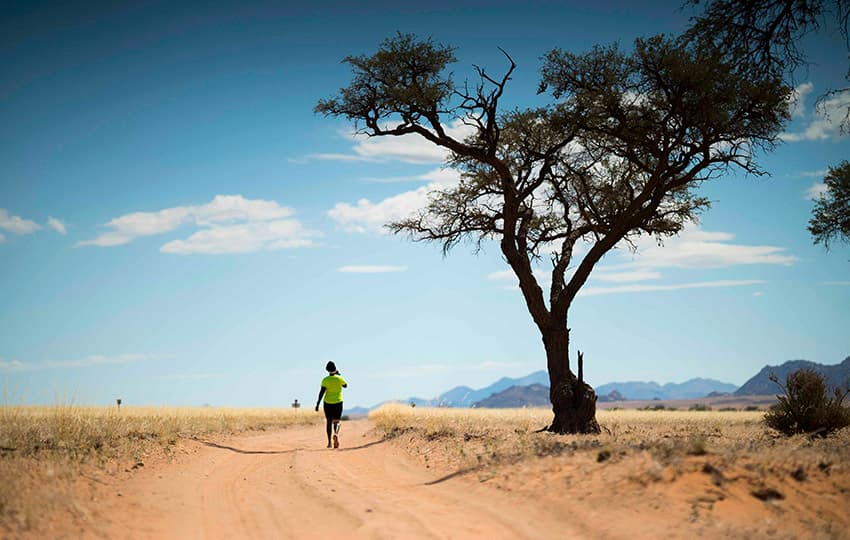 Gondwana Collection is your host for this appealing trail running event. Participants are accommodated at our sustainably run lodges, at some destinations the routes lead through our private nature parks.
The Gondwana 7 Recce Run with local runners in April 2021 was a great success. Would you like to participate in the 2022 event? You find all the relevant info here.