The Grace Project
The Grace Project organizes regular outreach and combines health and care.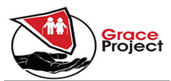 Gondwana Care Trust is blessed to be able to assist The Grace Project with food purchases through MealForTwo. The first sponsorship at the start of this season was N$20 000.00 and was allocated to purchasing the much needed groceries.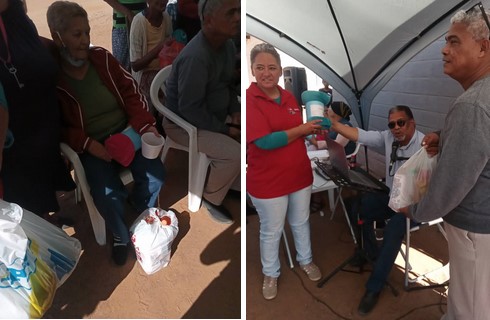 The first outreach took place in Rehoboth on the 18th June 2022. The Grace Project visited the Rehoboth Old Age Homes. The pensioners were treated with a home cooked meal, a soft blanket, pedicure, and manicure while they shared some stories with the team.


Around 100 people were reached for the day, and they enjoyed the company of the volunteers as well as the treats they received.

Annelie Olivier Old Age Home was next on the list and the residents also enjoyed a well deserved lunch. Food hampers were distributed for the workers at the Old Age Homes as well as to the pensioners. On the 29th of June, the outreach continued to the Khomasdal Region where around 115 pensioners received assistance. This was their first meeting in over 30 months.
The next outreach will take place in Aranos.
If you want to assist, please contact Grace Project or caretrust@gcnam.com for more information or donate via the donate button – Reference Grace Project MealForTwo.

The Gondwana Care Trust will deliver whenever they can and wherever their reach is able to deliver.
---
HEAL THE LAND – Okahandja
Willie Theron - Heal the Land
Thanks to Pastor Theron, life is a little easier for the elderly in Okahandja and the families who struggle through the pandemic and difficult economy.
Please contact caretrust@gcnam.com if you want to donate some clothing, or other goods.
We constantly support the many organizations in that area with food, hygienic goods, second hand clothing (all size and gender).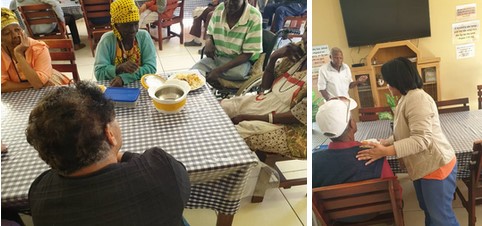 Warmth and care is all it takes to make another feel loved – Sharing is caring and if you have spare blankets and warm clothing to donate, please contact caretrust@gcnam.com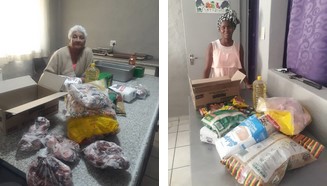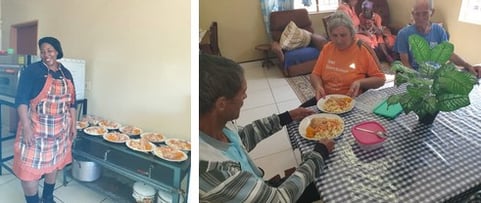 ---
TASK – Walvis Bay Kuisebmund / Narraville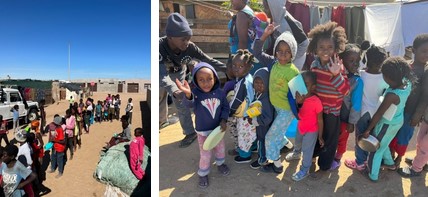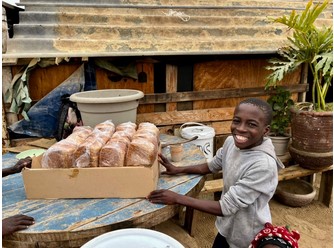 Gondwana Care Trust continues with the support towards the community at the Coast – The Trust sponsors the weekly bread served three time a week when TASK delivers the meals.
Please subscribe to the Care Trust Newsletter to stay up-to-date with all the
Care Trust Projects.