Recently there were faint whispers heard in all corners of Namibia, there were happenings at the Am Weinberg Boutique Hotel in Windhoek. Then the news came, Gondwana Collection Namibia had taken over the management of Am Weinberg Boutique Hotel, and the first change, was to call it The Weinberg Windhoek.
The Weinberg Windhoek is a hotel that sits picturesquely in the heart of the Klein Windhoek area of Namibia's capital city, Windhoek. Paying homage to the vineyards of the last centuries, Weinberg is German for vineyard and it neatly sits atop the mountain and overlooks the valley that once produced a range of wines.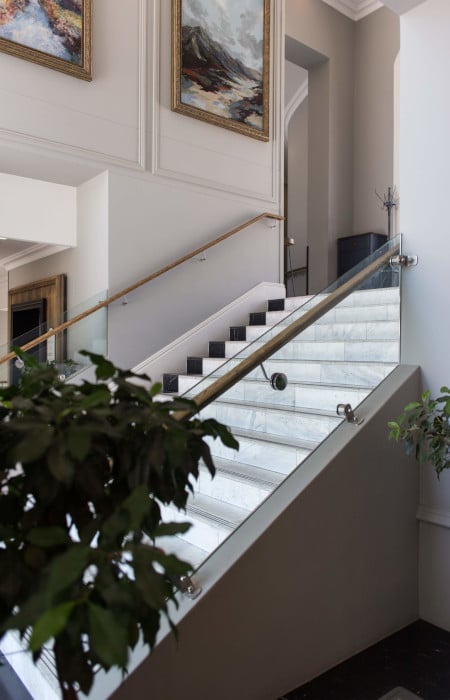 It is the perfect hotel if you are planning to stay in Windhoek. It is close to the city centre yet far enough from it, to offer you a relaxing atmosphere away from the hustle and bustle of the city. The hotel's elegant architecture wraps around a heritage building and seamlessly blends old-world splendour with modern lines as well as state of the art amenities.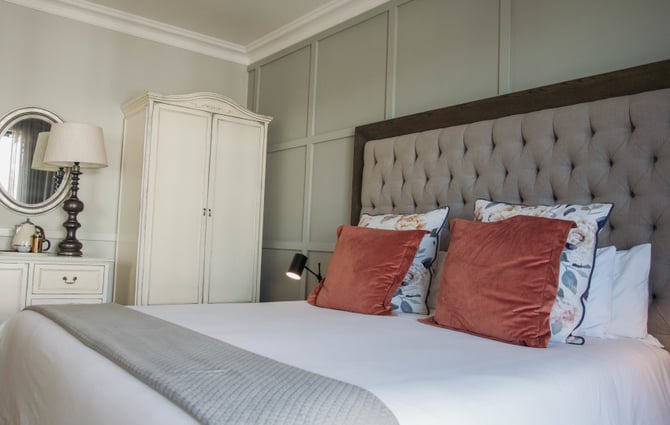 After your day taking in the sights and sounds of Windhoek, you can come back home to relax after an adventurous day. Make your way to the Sky Lounge, which offers unparalleled views of Windhoek. The breathtaking view is only made better by the perfect pairing. With an extensive collection in their very own cellar, you are bound to find the perfect match to "wine" down your day.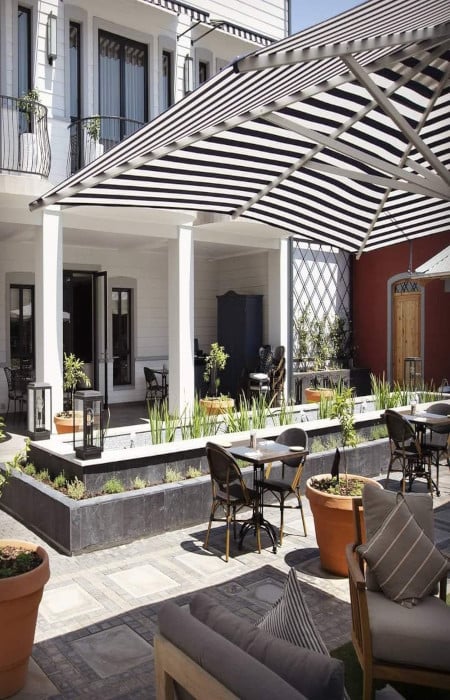 Have dinner at one of the many restaurants in the larger Am Weinberg Estate, of which the hotel is its beating heart, one last night cap at the Sky Lounge and head off to your room.
Your room is tastefully arranged offering a touch of sophistication and a style that is out of this world. The comfortable bed will offer you the perfect night's rest. Drift off into a surreal slumber, only to be awakened the next morning by the chirping and singing of birds to welcome you to the new day. A fresh cup of coffee and an unparalleled breakfast is the perfect start to another superb day in Windhoek.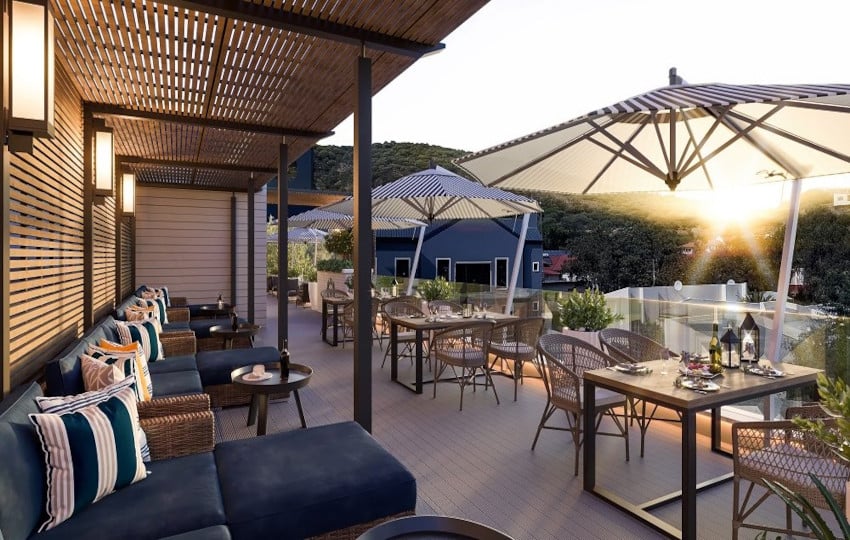 As your next adventure starts, you can't help but feel you have made the perfect choice. When visiting The Weinberg Windhoek, picture-perfectly sitting between the hills of Klein Windhoek, with all its offerings, the only question you should have to answer is...for business, pleasure or both.
Author: Christiaan Jacobie
Photos: Gondwana Collection Namibia