When my alarm clock rings, it is still dark outside. I roll out of bed and discover that my body is a bit stiff and tired from the last two days of hiking. How great would it be to stay another day at Koelkrans to rest and maybe take a stroll down to the river, play in the sand and swim in the pools? I wish we had made this arrangement, but another group is behind us and needs the camp. I get up, stretch my sore muscles and walk up to the kitchen. It looks like I am the first one awake yet. I light the gas stove to boil some water for coffee. While waiting for the coffee to run through the filter one of my hiking companions walks in and still in pajamas, we prepare a hearty breakfast, bacon, and eggs on toast.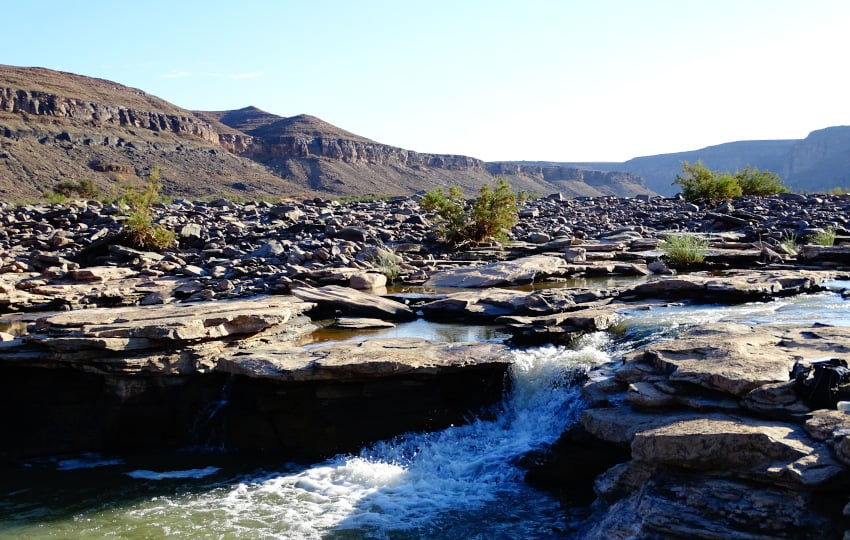 We are all a bit slow this morning, but we all look forward to this last hiking day. After breakfast, we clean up, pack our trunks and leave them gathered in front of one cabin. It is already well past eight 'o clock, we have to get going before the temperatures pick up. One last look around the camp, shoes are laced up, faces and arms shine with sunscreen, and we are ready to tackle the last day. The route between Koelkrans and Horseshoe Camp is spectacular.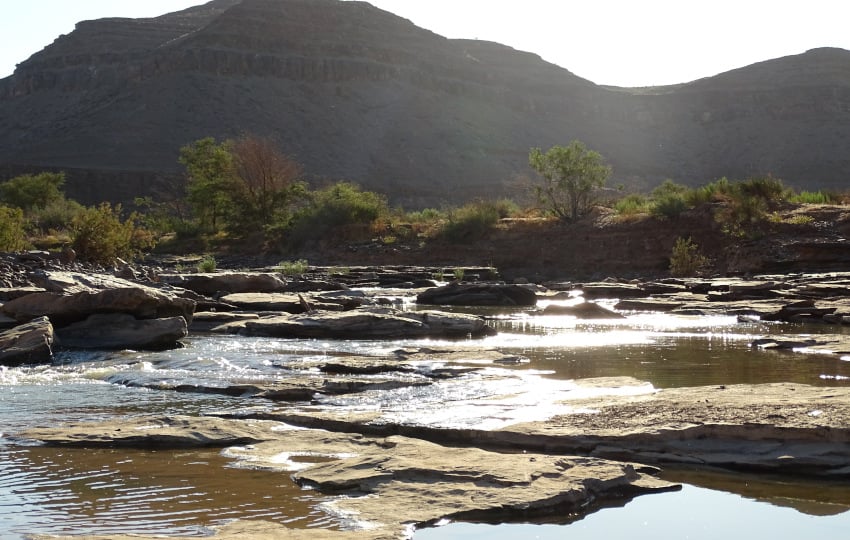 The first kilometer of the trail keeps close to the water pools, the terrain is fairly easy as we walk on solid rock beds. After a while, the path gets more sandy and soon enough we are pebble hopping again.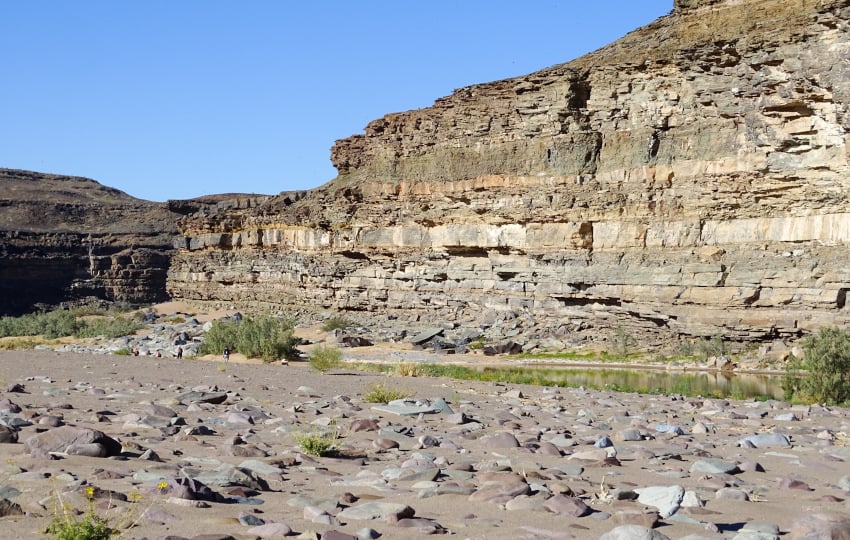 The sand beaches close to the stream look much more comfortable, so we walk closer to the water. The sand is soft and smooth, and most of us take off our hiking shoes to continue barefoot. It feels amazing. We soon experience how treacherous this beautiful wet and soft sand can be. Suddenly the ground beneath us starts wobbling, like jelly. Before anybody realizes what is happening, the first hiker has sunk knee-deep into wet river sand.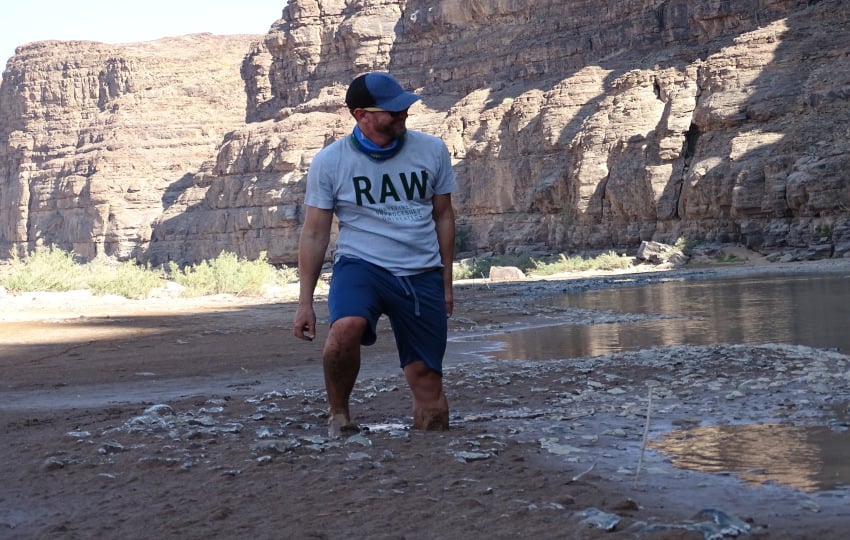 We laugh and hold our ribs while watching the trapped friends freeing themself from the mud. Before I can catch my breath, I sink in myself, thigh deep! I only managed to get out on all fours, pathetically crawling to higher and dryer grounds. The skin of my legs and knees is burning from the brackish mud, I guess this is the best feeling I have had in years. We take a short break in one of the bends from where we can already see Horseshoe Camp.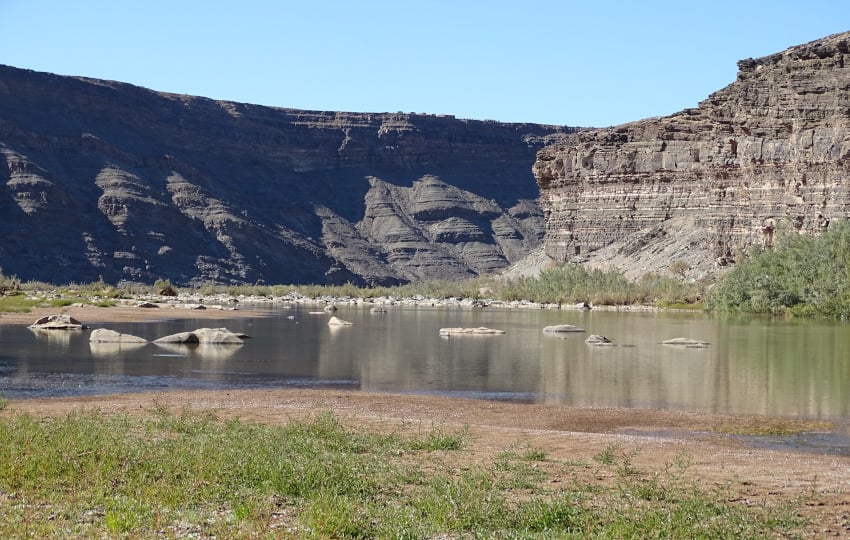 Around the next bend, past Horseshoe Camp, we start looking for the Zebra Trail that is taking us up onto the plateau again. We spot it behind huge water pools that look very inviting. We decide to go for a swim before tackling the steep trail up the mountain wall. The water is cold and refreshing. We don't want to leave this beautiful corner of the Canyon. The Zebra trail waits patiently behind us. While I sit at the foot of the mountain, I prepare myself mentally for the climb. The trail looks innocent; however, I know from previous years that it is not. All these thoughts are not getting me up the mountain, only my feet will and so I get up, grab my belongings, and up the trail.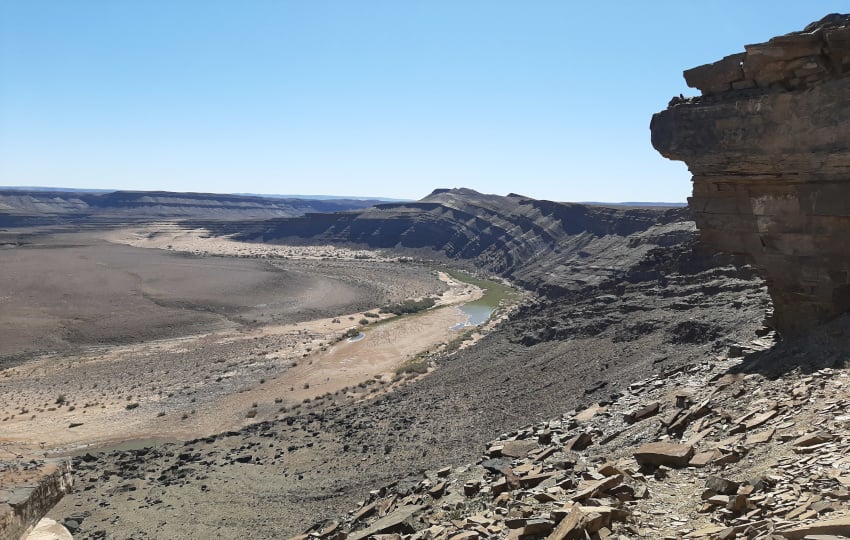 The narrow path is bare. Keep your eyes on your feet and breath. All of the sudden, I understand how the Zebras manage, one foot in front of the other in your own time. Don't look up to check how far you still you have to climb, don't look down to see how far you have come, just focus on your immediate terrain. After many breathing breaks, I have reached the last step, my buddies are cheering, giving me the strength to pull myself up to the top. Here I am, on top of the world, overlooking one of the most spectacular landscapes of Namibia, the Fish River Canyon. My burning throat and legs are already forgotten. I just take in this very extraordinary feeling of freedom.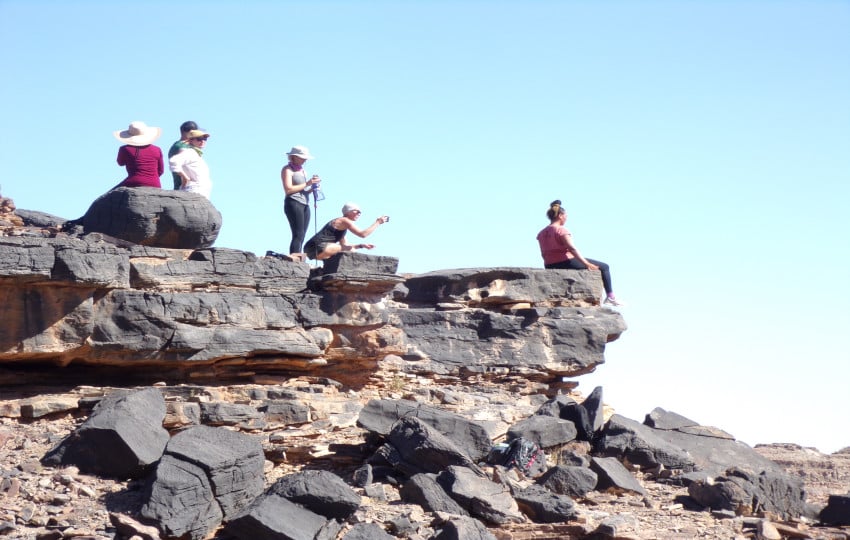 We spend some time at the viewpoint, enough time to take some group photos and selfies. (Yes, these are obligatory these days. We all have a social media account to maintain) It is early afternoon when we continue our trail to the Horseshoe Camp. Markers and piled rocks show us the way. The last three kilometers over easy terrain help my legs to relax. I am not as tired as I expected when we finally reach Horseshoe Camp early that afternoon. We change into lighter shoes, and flip-flops for most of us to hang out on the porch, lazing the afternoon away.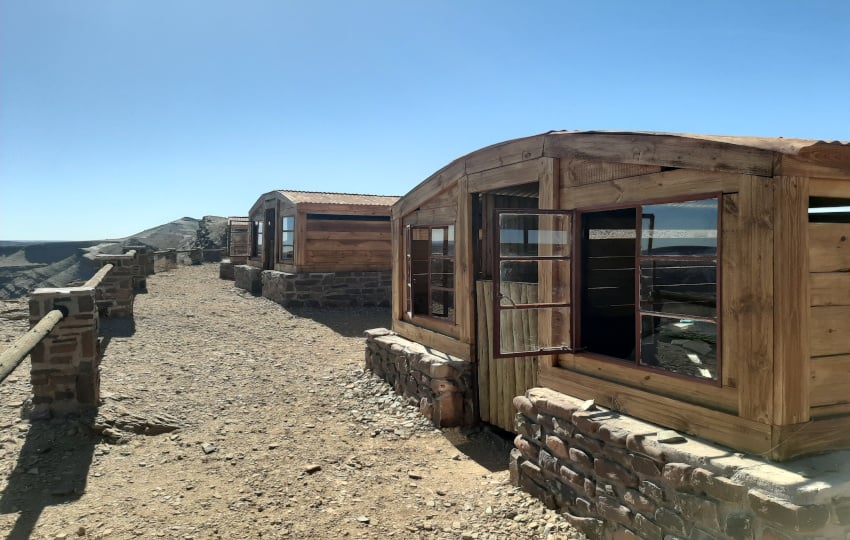 We all wait for the shower water to heat up because there is something very special about Horseshoe's bathrooms. I can tell you; it is the only shower worldwide to which I take a sundowner drink along…
Tonight is our last night at the Fish River Canyon. We have planned a great meal and therefore gather in the main cabin to prepare our big dinner, game steaks, boerewors, and hashbrowns. While we try to focus on the food, we can't keep our eyes off the horizon, where a spectacular sunset completes our hike. As it often happens in winter, some clouds made their way up from the Cape and crossed the border to do a flyby over the Fish River Canyon. Often enough these clouds are the herald of a cold front. Not that day though, they traveled to the Canyon only to bring extra color to the already remarkable Fish River sunset.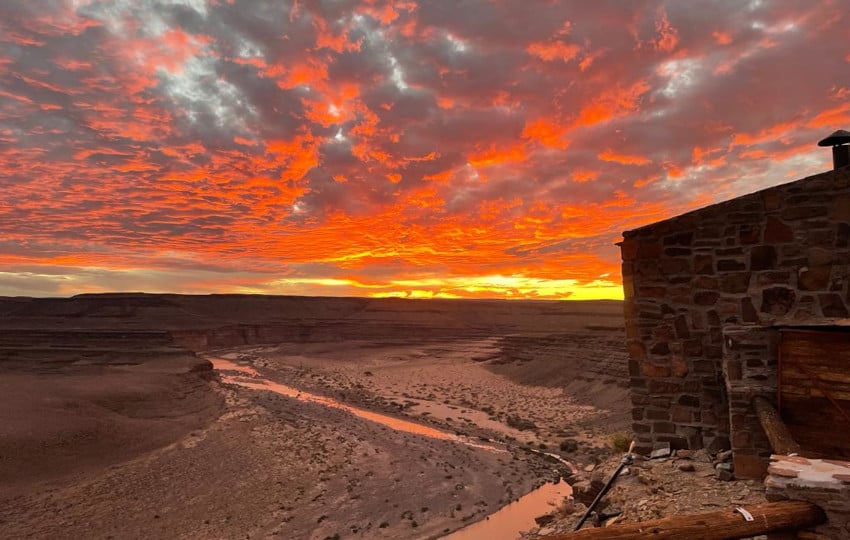 Our hearts are filled with light and love from above, we resume our dinner preparations and settle down for a jolly feast planning next year's hike.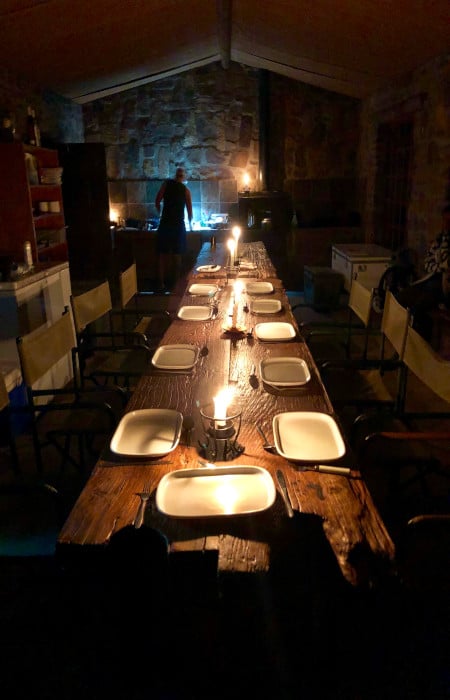 As the sun rises the next morning, we all enjoy a little lie-in. Our pick-up is scheduled for nine 'o clock, there is ample time to breakfast and pack up our luggage and remaining food supplies into the trunks. We decide to hike back to Klipspringer Base Camp once park warden Simon has loaded the trunks. It is a short eight-kilometer walk, an hour later we are all back at Base Camp, ready to take the road home.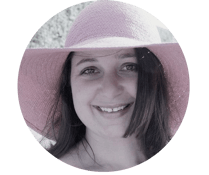 Author: Sigrid Emser is a lover of the outdoors and spends most of her free time on the farm or in her garden. She has been in tourism for twenty years, and more than 10 years were spent in France at the helm of hospitality before she made her way back home and joined the Gondwana family.
She makes a point of hiking the Fish River Canyon every year and loves it more and more with every trip.