People always have plans to do during the day, from museums to going to the city. But what does one do at night?
Here is a list of things you can do at night:
Open Mic Night at Café Prestige
This usually happens on Tuesday's and is free of charge. It starts at 7pm and with great wine, one can never go wrong here. For updates follow @cafe.prestige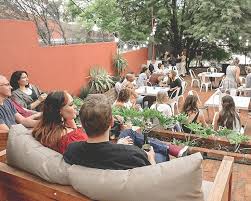 There are a few comedy nights in Windhoek such as "Le Comedy Club", "The Windhoek Comedy Club" and "Power Pad Girls". These stand up comedy nights are great for a good laugh and relaxing. For information on dates you can check out their Instagram: @fnccnam , @windhoek_comedy_club , @powerpadgirls
Quiz Night with The Power Pad Girls
The Power Pad Girls raise funds to purchase reusable menstrual products for Namibian school children. Your donation is your entrance fee of N$40 for regulars and N$30 for students. The quiz nights take place at Cafe Prestige from 7pm.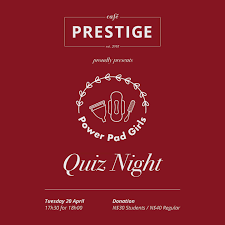 Visit Vinyls every Tuesday from 7pm for Karaoke at 129, Independence Avenue, Zoo Park. And if you can't make Tuesday join the Karaoke hosts every Wednesday at The Wolfshack from 6pm to 10pm. Sing your heart out to your favourite song with good food and a great atmosphere. To follow updates on events here are their Instagram handles: @vinylswhk @the_wolfshack and @karaokewithndayolaandhildegard
Live Music every Saturday at Goodfellas Pizza & Pub
Artists and bands perform at Goodfellas every Saturday from approximately 4pm. With a small entrance fee and great pizza, what more do you need? @goodfellas_pizza_pub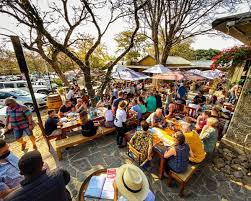 Bowling at T-Twenty Bowling
The perfect place for team building, events and birthdays. It's open every day till 9pm. And to make things even better they are 25% off on Tuesdays. You can find them at Maerua Mall in the Family Entertainment Center. @t_twenty_bowling_windhoek
Mynt nightclub is Windhoek's latest addition as an entertainment location and events venue. They are open every Friday and Saturday with a line-up of DJ's and drink specials. @mynt_nightclub_windhoek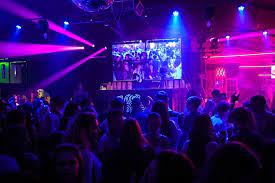 Every first Friday and Saturday of the month with a theme to get your costume fever up! A show filled with wardrobe, lip syncing and dancing, this is the perfect place to be fierce and fabulous. For updates: @dragnightnam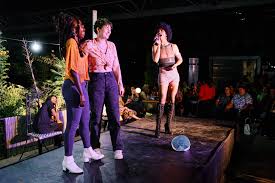 What do you like to do after hours in the Capital City? Do you have any night-time activities that you recommend? Let us know in the comments below.
Author- Ola, I'm Geena Visagie. A complete cat lady with a love for Matcha. From Windhoek, Namibia. Love anything to do with long car drives and exploring new things. So, Namibia is the perfect place for that.